Commuter Services Announces Winners for
Bike Month Challenge
Commuters Logged Almost 8,500 Miles during the Month Challenge
Commuter Services of Pennsylvania has announced the winners of their eighth annual Bike Challenge in May. This year, the challenge was changed from one week to the entire month of May. A total of 73 participants logged 8,451 miles while commuting to work by bicycle. The Bike Month Challenge was open to all employers in the participating counties of Adams, Berks, Carbon, Cumberland, Dauphin, Franklin, Lancaster, Lebanon, Monroe, Perry, Pike, Schuylkill and York, as well as commuters who live or work in these counties.
Always Bagels, located in Lebanon County, took first place as employer with the most participants. They had eight employees log 539 miles commuted by bike during the challenge.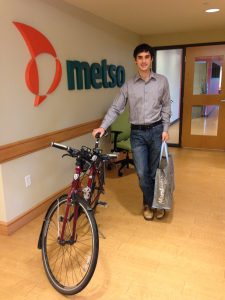 Johnathan Puppleo of York County was the randomly selected Grand Prize Winner and rode 96 miles to his job at Metso. In recognition of his efforts, Puppleo won a Bike Safety Pack valued at over $100 and included bicycle related items, such as a commuter bag and bike tool kit.
Runner-Up winners were: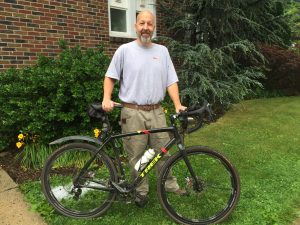 James Best of Reading, biked to his job at M.J. Reider Associates Inc. in Berks County.
Chris Carmichael of Hummelstown, biked to his job at Drayer Physical Therapy in Dauphin County.
A new part of the challenge in 2016 consisted of bicyclists posting photos on social media each week. Bikers could participate by doing the following:
Week 1: Photo of local bike shop visit
Week 2: Fun "action" bicycle photo with a bicycle safety tip
Week 3: Favorite ride route or rest place in our 13 county region
Week 4: Photo of your favorite bicycle gear or gadget. What don't you leave home without?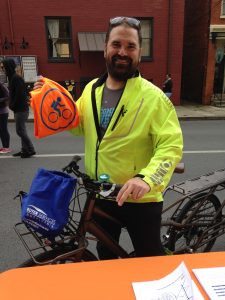 Jason Ingargiola of Lancaster, was selected as the social media challenge winner making six social media posts. Ingargiola is an avid bicyclist and rode 46 miles to his job at The Common Wheel in Lancaster during the month.