Commuter Services Announces Winners for
Bike Month Challenge
Commuters Logged 7,600 Miles during the Month Challenge
Commuter Services of Pennsylvania has announced the winners of their ninth annual Bike Challenge in May.  A total of 64 participants logged 7,603 miles while commuting to work by bicycle.  The Bike Month Challenge was open to all employers in the participating counties of Adams, Berks, Carbon, Cumberland, Dauphin, Franklin, Lancaster, Lebanon, Monroe, Perry, Pike, Schuylkill and York, as well as commuters who live or work in these counties.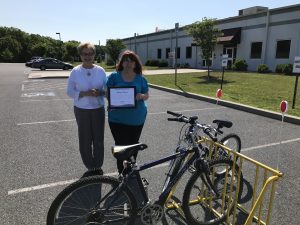 Always Bagels, located in Lebanon County, took first place as employer with the most participants. They had seven employees log 293 miles commuted by bike during the challenge.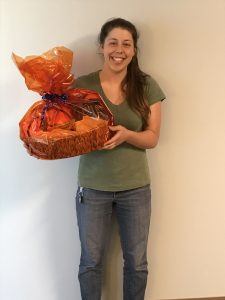 Karla Verkouw of Lancaster County was the randomly selected Grand Prize Winner and rode 109 miles to her job at Lancaster Farm Fresh Cooperative. In recognition of her efforts, Verkouw won a Bike Safety Pack including a Fitbit Flex and several bike related items.
Runner-Up winners were: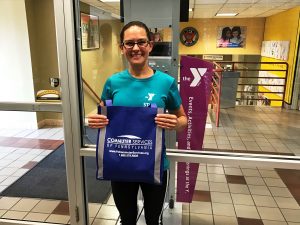 Amy Sipe of York, biked to her job at YMCA of York County.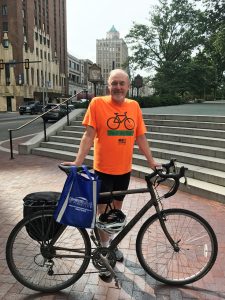 Ray Landis of Harrisburg, biked to his job at AARP Dauphin County.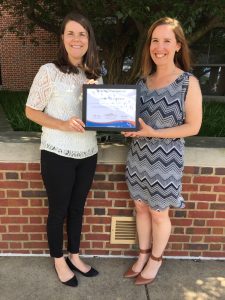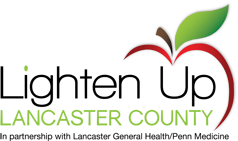 Lighten Up Lancaster an organization out of Lancaster, was recognized for their outstanding support of the 2017 Commuter Services of Pennsylvania's Bike Month Challenge.