Commuter Services of Pennsylvania has announced the winners of their 2017 Dump the Pump essay contest. This year, National Dump the Pump Day took place on Thursday, June 15. The annual event focuses on the benefits of using green forms of transportation as opposed to driving alone. To enter the contest, commuters were encouraged to Dump the Pump by taking public transit, biking, carpooling, vanpooling, walking, or teleworking and then offer a brief written summary for a chance to win.
In 250 words or less, commuters wrote about how much money they have saved and/or how their quality of life has been improved when they "Dumped the Pump" by using a mode of transportation to commute to work other than a single occupancy vehicle.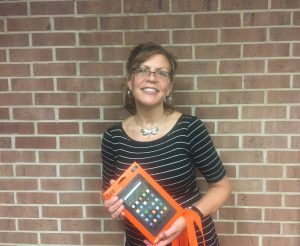 Yvette Turco of Lancaster County has been selected as the grand prize winner. Turco walks to work.  As the grand prize winner, she received a Kindle Fire and Smart Commuter prize pack.  Here is her story:
My name is Yvette Turco and have been driving to work and parking at a city garage for 6 years now. One month ago I sold my vehicle and decided to start to walk to work and purchase a bus pass thru the County if the weather was too nasty to walk.  I made a rule to myself that I would not be on my cell phone nor put headphones in so I could just enjoy the walk, the sounds, and the scenery I may have missed by all those years of driving.  Well to my surprise I have loved it!! There is such incredible, beautiful architecture, hidden gardens, and nicely decorated front porches in the city that I was awed by it all, the birds singing, the friendly hellos from people I passed by just made me smile.  There were little book houses that you could borrow a book, a poetry tree that you write some lines and hang it on the tree, "free" signs on items for anyone who may need, new coffee shops, bars, eateries I had not known were there before! I am not saying one day I may not start driving to work again but this experience was priceless and will be doing this for the summer to enjoy my surrounding, be present and aware and just take it all in!! 
Two additional runner-up winners were selected, they are: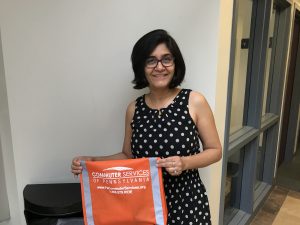 Priya Tripathi of York County, who carpools to her job in Lancaster County.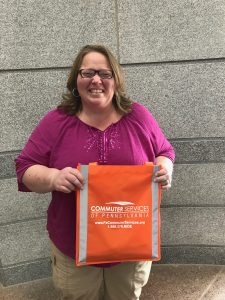 Jennifer Girton of Enola, Cumberland County, who rides transit to her job in Harrisburg.