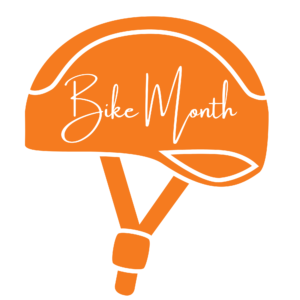 Bike Month is Coming!
By Heather Klinefelter, Outreach Specialist
Following Earth Month, we're rolling into May on two wheels getting ready for Bike Month.  What's Bike Month, you ask?  Bike month is held every spring by Commuter Services.  Spring is in the air and we're hoping you dust off the old bike for at least five green commutes on your bike this month.  Click HERE for more info.
It's easy to participate:
Comment on any of the three social media posts the week of National Bike to Work Day (May 18th, 19th and 20th)
The randomly selected winners will receive a $100 Tango gift card. The winners will be announced at the beginning of June.
Biking is a great family friendly activity.  Not only is it active transportation and a great excuse to burn those calories.  You can check out local bike resources & clubs on our website.
In May of 2021, we took over 2,500 miles off the road, saved 124 gallons of gas, and recorded 689 bicycle trips.  In 2022 we would love to reach 2,750 miles, 175 gallons of gas, and 750 bicycle trips.
Record your bike trip today!  Every mile on a bike you track lets us see how much we are helping the air quality in South Central PA.  With the price of gas, why wouldn't you like to see how much money you saved.  Last year it was $1,547.  Maybe we can get to $2,000 this year.  I think together we can do it!