Commuter Services of Pennsylvania has announced winners in the program's 2009 "Bike to Work" competition.
Michel Zehr of Mennonite Financial FCU biked the most total miles and Landis Homes, Lancaster, had the most participating bike commuters of any employer. Other honorees were drawn randomly from participating bike commuters.
Winners represent employers in Adams, Lancaster, Lebanon, York, Dauphin and Cumberland counties.
Adams County

Joseph Lynch, an employee of Gettysburg College
Cumberland County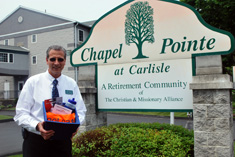 Jonathan Doty, an employee of Chapel Pointe at Carlisle
Dauphin County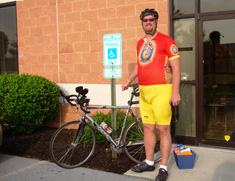 David Hamburg, an employee of On Q Legrand, Middletown
Lebanon County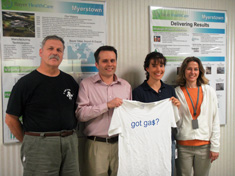 Jim Miller, Josh Gettle, Jennifer O'Neill and Susan Bailey of Bayer Healthcare in Myerstown (left to right in photo)
York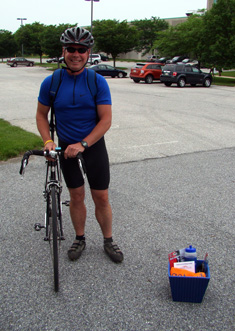 Glenn Hedrick, an employee of Engel Machinery, Inc. in York
Lancaster County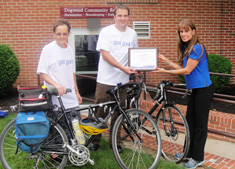 Marilyn Langeman and Trace Oberholtzer representing Landis Homes, Lititz, which had the most bikers commuting. (This photo also features Cherilyn Comp of Commuter Services.)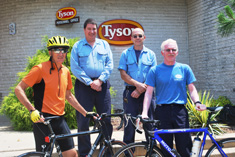 Roger Good, Marlin Hess, Doug Styer and Kevin Kreider of Tyson Foods, Inc., New Holland (left to right in photo)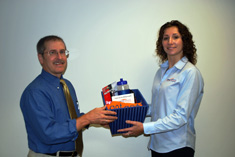 Michael Zehr of Mennonite Financial Federal Credit Union, Lancaster, who biked the most miles (This photo also features Kay Leicht of Commuter Services.)