Commuter Services of Pennsylvania has announced the winners of their seventh annual Bike to Work Week Challenge. The week-long event took place May 10th to May 16th. A total of 120 participants logged 4,843 miles while commuting to work by bicycle.
Grand Prize Winner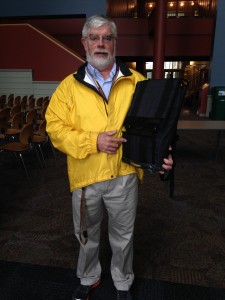 Bob Johnston of Dauphin County was the randomly selected Grand Prize Winner and rode 50 miles to his job at Milton Hershey School. In recognition of his efforts, Johnston won a Bike Safety Pack that included bicycle related items, such as bike lights, bike lock, and a commuter backpack donated by In-Gear Cycling and Fitness of Hummelstown, PA.
Employer with the Most Participants
Phoenix Contact took first place as employer with the most participants. They had eleven employees log 603 miles commuted by bike during Bike to Work Week.
Other winners, listed by county of residence:
Adams County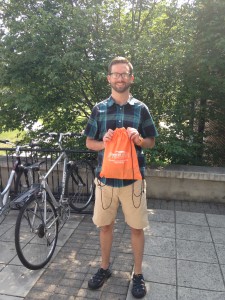 Luke Thompson of Gettysburg, biked to his job at Gettysburg College in Adams County.
Berks County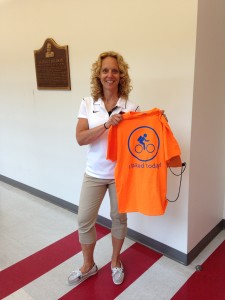 Alison Burke of Leesport, biked to her job at Albright College in Berks County.
Cumberland County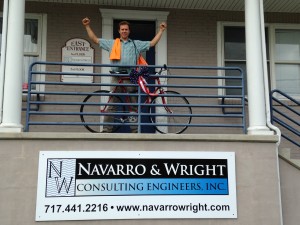 Landon Barlow of Camp Hill, biked to his job at Navarro & Wright Consulting Engineers in Cumberland County.
Dauphin County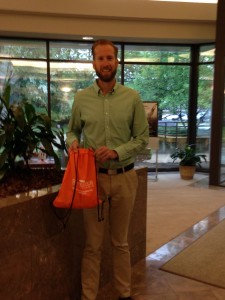 Jason Reed of Harrisburg, biked to his job at Rite Aid Corporation in Cumberland County.
Franklin County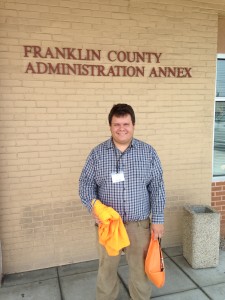 Samuel Thrush of Chambersburg, biked to his job at Franklin County Planning in Franklin County.
Lancaster County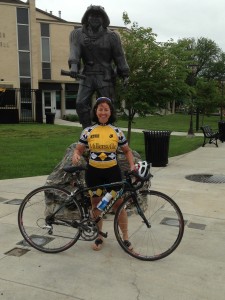 Michele Bote of Lancaster, biked to her job at Millersville University in Lancaster County.
Lebanon County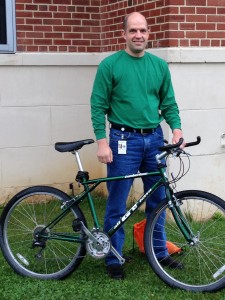 Amos Matsick of Lebanon, biked to his job at North East Consolidated Patient Account Center in Lebanon County.
York County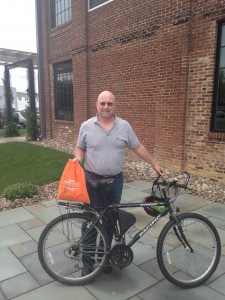 Dan Wise of York, biked to his job at LSC Design in York County.