Commuter Services of Pennsylvania, in partnership with the National Center for Transit Research (NCTR) at the University of South Florida, has designated eleven local employers as "Best Workplaces for Commuters" for 2019. The employers are receiving this national recognition for the standard of excellence they have set while offering an extensive list of commuter benefits and a wide range of transportation options to their employees. Companies who pursue "Best Workplaces for Commuters" status must meet a stringent set of national guidelines established by NCTR. Only a small percentage of employers nationwide possess the willingness and ability to attain this exceptional standing.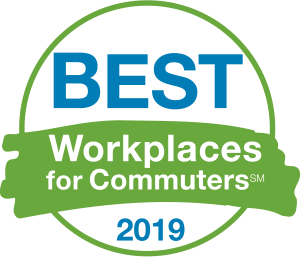 The "Best Workplaces for Commuters" designation acknowledges employers who have excelled at implementing green commuter programs. These programs include ridesharing, transit benefits, biking/walking, teleworking, flexible work schedules and other transportation demand management strategies designed to decrease traffic congestion and improve traffic related air pollution levels. By offering these commuter benefits, these eleven employers are committing to regional pollution reduction, greater economical savings related to commuting costs and lessening employee stress caused by single occupant vehicle travel to and from work. The employers receiving this recognition include: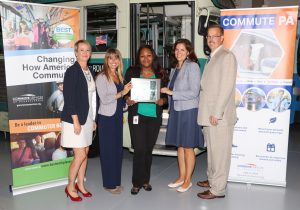 Comcast Cable, Lebanon County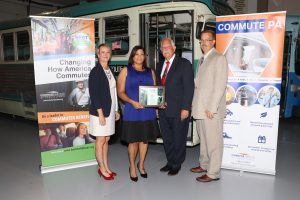 DoubleTree by Hilton, Berks County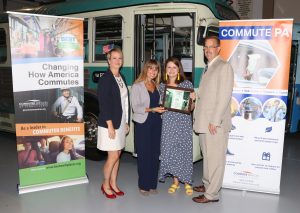 DHL Supply Chain, Cumberland County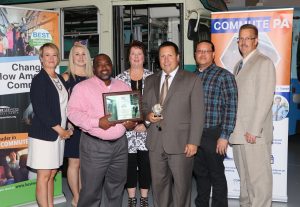 ES3, York County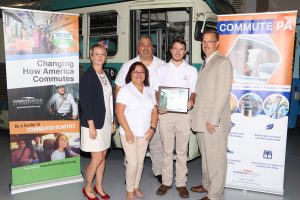 Tyson Foods, Lancaster County
Additional award recipients not pictured:
Bayer U.S. LLC, Lebanon County
Comcast Cable, Dauphin County
Comcast Cable, York County
Eurofins Lancaster Laboratories, Lancaster County
Graham Architectural Products, York County
WebFX, Dauphin County
Is your company a shining STAR at providing commuter benefits to your employees? Find out how to help your employees here.