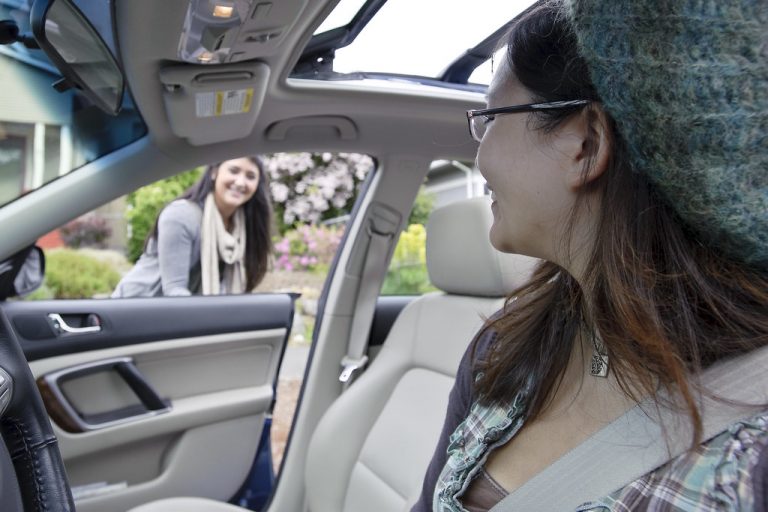 Carpooling is a great commuting option for you to get to work while saving money.  According to rideshare.org, a person with a longer than average commute (e.g., more than 12 miles) and carpooling 250 days a year, could potentially save over $1,500 in a two-person carpool!
According to Moneycrashers.com, there are many carpooling benefits, other than just saving money, like:
1.       Increase your well being
2.       Save time
3.       Reduce the vehicles you own
4.       Maximize your commute time
Deciding to carpool, does not mean signing a contract with someone to drive with them every day. You can make up your own rules with the other carpoolers, just make sure you communicate with one another!
If you are interested in carpooling and don't know where to start, visit our website, Commuter Services of Pennsylvania to find your best carpooling options. We take the stress out of finding carpool partners and even have a great Emergency Ride Home Program that is free!  Thanks to our rideshare and rewards program, Commute PA, you can be matched with other carpoolers that live and work around you.  
When being the carpool driver, it's best to keep your car as clean as possible so that everyone is comfortable.  During the pandemic, you should be more cautious about the cleanliness of your car.  Here are a few tips to follow when carpooling during the pandemic:
1.       Know the COVID-19 symptoms
a.       If you're not familiar, learn more here
2.       Keep yourself and your passengers protected
a.       Ask the passenger to sit in the back to create physical distance between you
b.       Have tissues and hand sanitizer available for you and your passenger
c.       Wear a mask
3.       Disinfect your car regularly
a.       Disinfect your car after each person gets out of the car
b.       Use a disinfectant that is pre-approved by the U.S. Environmental Protection Agency (EPA) for use against novel COVID-19
c.       Wear disposable gloves when cleaning your car and throw them out after using them, do not use them more than one time
While carpooling is a great way to get to work with many benefits, it's important to have everyone's safety be the number one priority. Please always remember to stay safe!