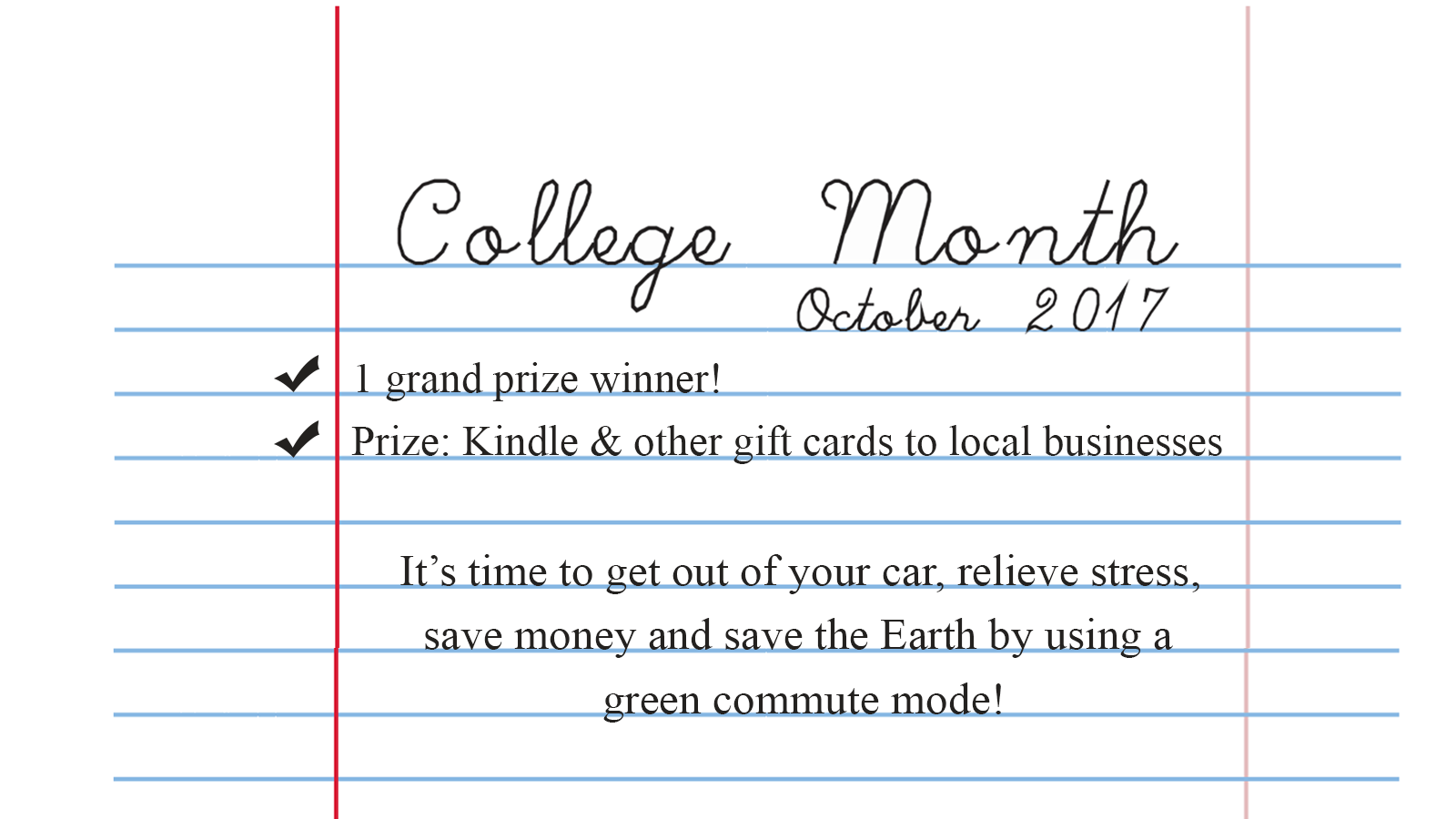 It's the Battle of the Colleges and we need your help! During the month of October local colleges/universities will be able to engage in a friendly competition. All you need to do is try a green commute (carpool, use transit, bike or walk) and then log your commute each day or at the end of the month below. Visit our social media pages and post pictures or video using a green commute and include #pacommuters and your school hashtag to show your school spirit!



A grand prize winner will be rewarded and other prizes will be given at random. The school with the most participation also receives an award, so get out there and tell your friends!
If you need help finding a carpool partner, click here to sign up for our free Rideshare program. We will send you a list of commuters in your area traveling the same way at the same time to reach out to.
The log will close on Friday, November 3rd. Good Luck!