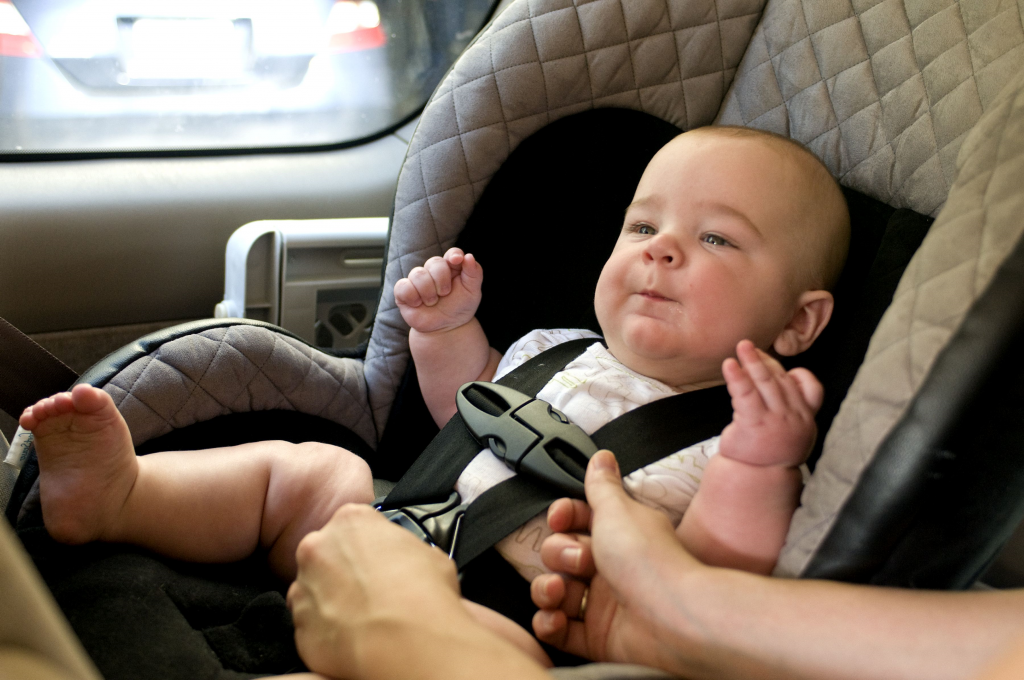 Commuting with Kids – Heather Klinefelter, Outreach Specialist
If you have kids and are like me, you or your partner drop them off at school on your way to work. And if you are like me, you have probably yelled "Shoes! Backpack! Where's your lunch? Come on, we're late!" on your morning struggle to get out the door and be on time. Oh, and you also forgot your precious coffee on the kitchen counter…
It's stressful, we've all been there. Whether you are driving your own kids, the neighborhood school carpool, or dropping off your carpool partner's toddler at daycare, we are here to help you commute safely, get to school and work on time, and maybe have a little fun on the way.
According to the CDC, "In the United States, motor vehicle crashes are a leading cause of death among children. Trong 2018, 636 children 12 years old and younger died in motor vehicle traffic crashes, and more than 97,000 were injured. Of the children 12 years old and younger who died in a crash in 2018 (for which restraint use was known), 33% were not buckled up. Parents and caregivers can make a lifesaving difference." That makes child safety paramount in the commute process. You can click on a link for guidance on cars seat and seat belt safety.
PennDOT has the following information on child car safety:
The Law in Pennsylvania
Child passenger safety laws vary from state to state, so it's important you are familiar with the laws here in Pennsylvania.
Birth-2 Years: Must be secured in a rear-facing car seat until the child outgrows the maximum weight and height limits designated by the car seat manufacturer.
Birth-4 Years: Must be properly restrained in an approved child safety seat anywhere in the vehicle.
4-8 Năm: Must be restrained in an appropriate booster seat.
8 Years and Older: Must be in a seat belt.
Southwest Human Development makes a poignant point, "Some parents say that driving with their children can feel like the most stressful part of their day. With mindful preparation and tips to remain at ease, parents and caregivers can conquer their transportation goals no matter how many school drop-offs, extracurricular activities and play dates fill the days."
Some tips they recommend are:
Carpool with neighbors or friends to share the responsibility and reduce congestion and emissions

.

Pack a snack stash for those times the kids get hangry

.

Make it fun by playing guest DJ with the radio or road sign bingo

.

Don't get distracted

,

instill the value of staying quiet and paying attention while driving

.
"Safe Kids Worldwide is a nonprofit organization working to help families and communities keep kids safe from injuries. Most people are surprised to learn preventable injuries are the #1 killer of kids in the United States. Throughout the world, almost one million children die of an injury each year, and almost every one of these tragedies is preventable."
Through their innovative safety program, you can have your child safety seat inspected for proper installation to keep your little people safe. Several offices are located in the Susquehanna Valley and you can call to make an appointment. Due to COVID-19, hours may be limited, and it is recommended to check in ahead of time to make sure the office in your area is open. A full list of Safe Kids PA can be found ĐÂY.
Most importantly, just remember to take your time and stay calm. The world isn't going to end if you or your kids are a few minutes late for work or school. Leave plenty of time, and work on building a schedule that gets you out the door efficiently. That might look like laying out clothing, lunches, and shoes the night before or eating breakfast in the car on the way.
If you are carpooling with another adult with your kids, be sure to record your trip in Commute PA to earn rewards towards fun activities for your family. Who doesn't love mini-golf, bowling, or an ice cream cone? No adult really loves Chuck E Cheese, but we have a coupon for that too! These are some of the great rewards you can earn with your green commute points. Sign up today! And don't forget your coffee.