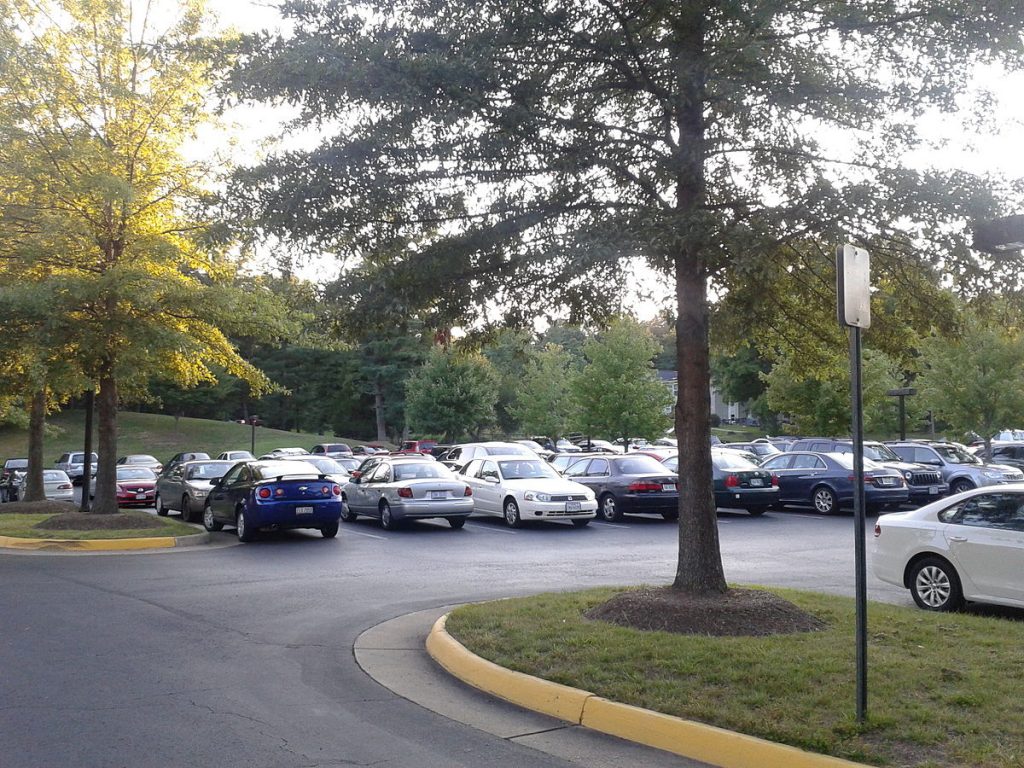 Parking Solutions
Parking is an issue in most communities. Workplace communities are no exception. Commuter Services of PA is the expert on helping you solve your parking issues.
Many people assume that the solution to solving parking issues is to simply provide more parking spaces. Tuy nhiên, this isn't necessarily the case. According to the TDM Encyclopedia, "It costs developers, businesses or governments hundreds of dollars per space in annualized costs, increasing business overhead costs and taxes that are ultimately borne by consumers. It represents a subsidy to driving, and is unfair to people who drive less than average. It encourages driving, which increases traffic congestion, crashes and environmental impacts. It creates low-density, Automobile Dependent land use patterns, a less pedestrian-friendly environment, and discourages infill development."
Commuter Services Employer Outreach Manager and resident parking specialist Kandi Fox points out that there is much more to consider when analyzing your parking problems. "You want to look at what employees are currently doing versus what we can do to make it safer and more efficient," she says. "It's also important to consider the safety component such as delivery truck, car, and pedestrian flow, as well as lighting and preferred carpool spaces."
One of our partners, Nhà thờ,,en,Lùn,,en,Nhà thờ,,en,Lùn,,en,Nhà thờ,,en,Lùn,,en,Nhà thờ,,en,Lùn,,en & Dwight opened in 2008, bringing 300 new jobs to York County. Due to expansion of their gummy vitamin line, they have 700+ employees operating 24/7. Trong 2019, Commuter Services was approached by Church & Dwight. Due to client demands and outgrowing parking capacity, they needed transportation solutions. Commuter Services offered to conduct a parking analysis to review commuting numbers and create base-line data. The goal was to encourage mode-shift.
Kandi completed the parking analysis to provide a comprehensive Transportation Demand Management (TDM) plan to align with the company's core sustainability initiatives. The analysis was held over a period of five hours, during all three shifts. After completing the analysis, Kandi observed a total of 26 carpools, three informal vanpools, two bicyclists, và 15 drop-offs. It was noted for safety reasons and to ease the flow of traffic, an official drop-off zone should be designated to the southwest corner of the parking lot. To easily motivate employees to choose green modes, it was recommended Church & Dwight implement carpool parking spaces provided by Commuter Services. To motivate employees to shift modes, we host quarterly Transportation Day tabling sessions on-site.
Over the next few months, Commuter Services was able to implement a 20% increase in carpooling, reducing the number of cars in the lot and easing the parking problems for the company. Church & Dwight aren't the only ones happy with our services.
"We have worked with PA Commuter Services for almost two years. They have made the development of our employee commuter program so easy. They have spent numerous hours educating our employees, providing the tools/materials for our success, guiding us through the process and answering all of our questions. Đến nay, we have grown our commuter parking from 9% of our parking lot, to over 17%, and soon to be 24%. Our current commuter parking eliminates almost 1,250,000 kgs of CO2 monthly. This has become a valuable partnership that benefits everyone. A huge THANK YOU must go out to Kandi Fox and the rest of the team for their help in making our program such a success."
– Dave Fleischer, DB Schenker
DB Schenker is a leader in Global Logistics and Supply Chain Management with a facility located in Carlisle, Pennsylvania. The newly built facility boasted convenience for logistical operations as they are situated on the I-81 corridor. In 2014, the facility opened with close to 150 employees. Due to high client demands, they quickly expanded to over 350 employees in the next year. Đến nay, they have over 600 employees working two shifts. Since the launch of the preferential carpool program, Commuter Services has also assisted in finding off-site parking and shuttle services to accommodate DB Schenker's further expansion to 600+ employees. The Commuter Services program now boasts 283 carpoolers and over 180 people riding the shuttles daily.
Parking lot safety isn't just about the spaces, though. Pedestrian and bike safety should be paramount. Employees need to walk safely from their car to the entrance. Lighting, pathways, and flow should all be a consideration. If you have bikers, where is the bike rack located if you have one? Is it well lit and conveniently placed? Is your preferential carpool parking located close to the employee entrance? Is transit serving your business? If so, where are employees being dropped off? Do they need to walk very far? Would you like to have transit service but need help studying the feasibility of it and working with the nearest transit agency? 
All of these questions are services that Dịch vụ đi lại của PA can help you answer! Reach out today to find out how we can ease your parking woes and provide solutions that meet your particular business needs tailored to your unique situation. We're happy to help! We'll even bring the carpool signs to you!