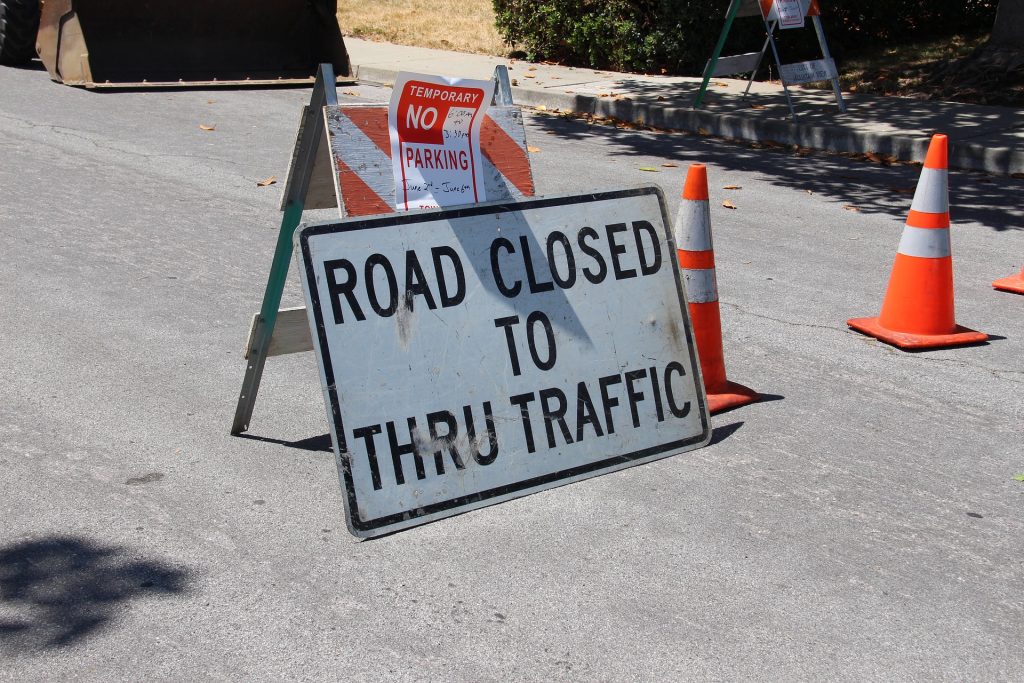 Work Zone Safety
No one likes sitting in traffic and construction. It's probably one of the biggest driving gripes among commuters. You leave at your normal time and then BAM! You're stuck in an unexpected one lane construction zone with everyone else trying to get to work on time.
Sometimes you get a warning that your commute will be interrupted, but usually you are just going about your normal trip to work and you see the cones and flaggers set up doing their business. As the old joke goes, traffic cones are the unofficial state flower of Pennsylvania. I once got on Route 30 on my way to Philadelphia from York and was advised "WARNING! Construction for the next 100 dặm!" Yikes!
Unfortunately, though, many people don't heed the safety regulations put in place to keep construction workers and drivers safe in active work zones. According to the Federal Motor Car Safety Administration "On average, over 700 fatalities occur in work zones each year. Commercial motor vehicle (CMV) and passenger vehicle drivers both need to be particularly careful while traveling through work zones. Trucks and buses have limited maneuverability and large blind spots, both of which make operating in these areas more challenging for them. In fact, large trucks are disproportionately involved in work zone crashes."
Recently after several unfortunate deaths involving construction workers in active work zones, Pennsylvania updated their laws and enforcement. "The Pennsylvania Turnpike Commission (PTC) and the Pennsylvania Department of Transportation (PennDOT), in partnership with the Pennsylvania State Police (PSP), are implementing a statewide Automated Work Zone Speed Enforcement (AWZSE) program to reduce work zone speeds, change driver behavior, and improve work zone safety for workers and motorists. For more information on the Automated Work Zone Speed Enforcement program, including a list of projects where the units are deployed, lần WorkZoneCameras.PennDOT.gov."
What does this mean for you, the commuter? Slow down and obey the laws! Photo enforcement is not just for your safety, but the safety of everyone on the road, including construction workers. Photo enforced areas will be clearly labelled. If you are going 11 miles or more over the posted construction site speed limit, you will be photographed and sent a fine. First offense is a warning, second is a $75 fine, and third offense is a $150 fine. You can find more details of the rules at the PA Turnpike website.
PennDOT advises: If you encounter our work zones, please keep the following tips in mind for your safety and the safety of highway workers.
Drive the posted work zone speed limit

.

Stay alert and pay close attention to signs and flaggers

.

Turn on your headlights if signs instruct you to do so

.
Maintain a safe distance around vehicles. Don't tailgate.
Use four-way flashers when stopped or traveling slowly.
Avoid distractions and give your full attention to the road.
Always buckle up.
Expect the unexpected.
Be patient.
And remember, there are bigger consequences at risk here:
Posting of active work zones. Active work zones must be designated as such to notify motorists when they enter and leave the work zone. A white flashing light attached to the "Active Work Zone When Flashing" sign will indicate an active work zone. The flashing light will only be activated when workers are present and turned off when workers are not present.
Fifteen-day loss of license for driving dangerously. Motorists caught driving 11 miles per hour or more above the posted speed limit in an active work zone, or who are involved in a crash in an active work zone and are convicted for failing to drive at a safe speed, automatically will lose their license for 15 days.
Fines doubled/jail time increased. Fines for certain traffic violations — including speeding, driving under the influence, and failure to obey traffic devices — are doubled for active work zones. Cũng, the law provides for up to five years of additional jail time for individuals convicted of homicide by vehicle for a crash that occurred in an active work zone.
Trong 2014, 377 suspensions were imposed on motorists for work zone violations.
For more tips about work zone safety while commuting, visit the Federal Highway Administration website for comprehensive training. To answer your questions regarding Automated Work Zone Enforcement in PA, check out these FAQs from PennDOT.
Just remember to plan your route, take your time, and follow the signs and directions of the workers. Even if you are a few minutes late for work, it's better to be safe than sorry. And if you are carpooling, make sure to record your trip in Commute PA to earn points and reward. Safe commuting, everyone!