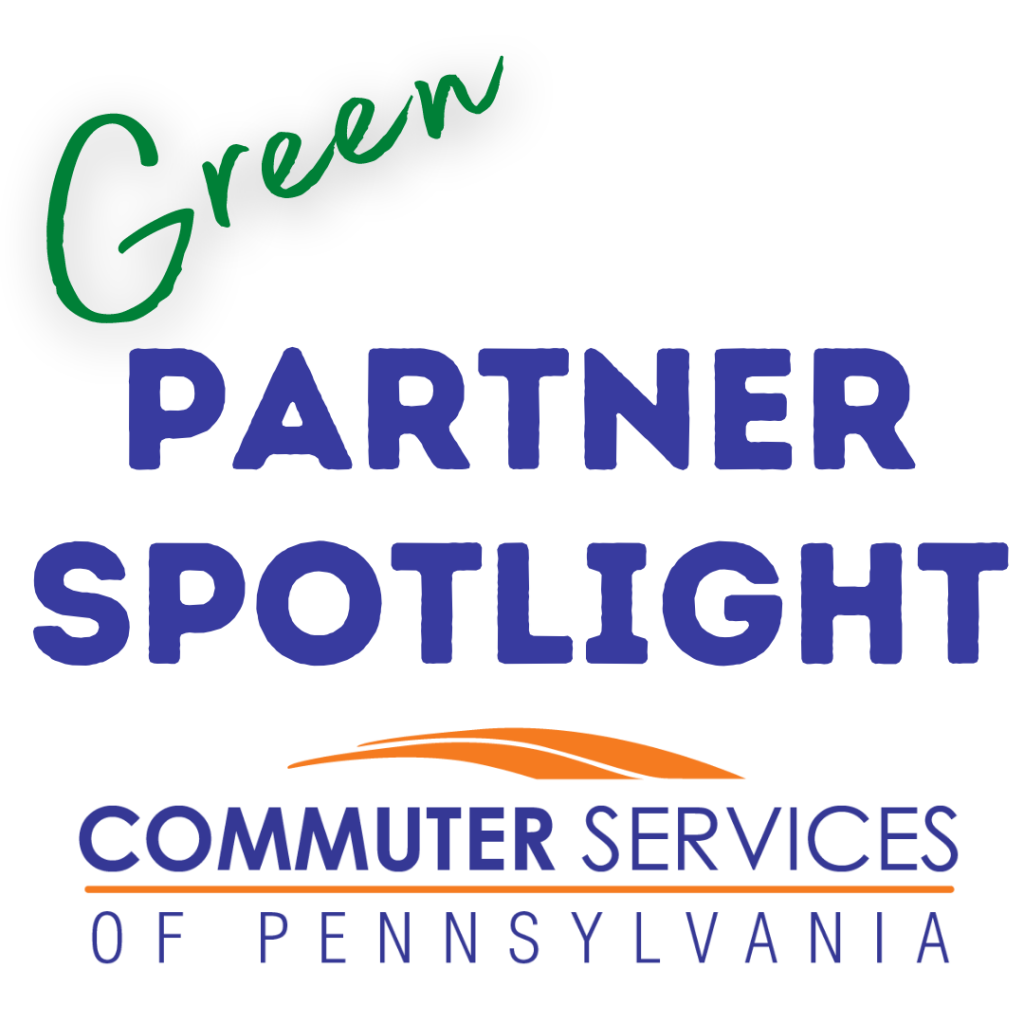 Green Partner Spotlight: Eurofins – – Heather Klinefelter, Outreach Specialist
Eurofins Lancaster Labs is long-term partner with Commuter Services of PA.  They have been a partner since 2008 and a member of the Best Workplaces for Commuters since 2018.  As we lead up to Earth Day, we wanted to feature our green partners and highlight how you could become one of our featured partners in the future!
Amanda Dioszeghy, Sustainability Project Manager, for ELL sat down for a quick interview about how the company's green commitment has influenced business over the years.
Why is Eurofins so committed to green practices?
Eurofins has a long standing commitment to being a good corporate neighbor by implementing strategies to reduce our emissions through a variety of ways. We have dedicated green spaces throughout campus, extended recycling programs, great community partnerships to broaden our impact, and of course, green commuting options. It's important that we provide opportunities for our employees to participate in green alternatives to further reduce our emissions. Overall, we prioritize being a good example of corporate environmental stewardship to improve our community and world.  
What has CSPA done to help you with your green initiatives?
CSPA has been an important partner for Eurofins as we further develop our green commuting plan each year. They have collaborated with us to create programs that meet our employees' needs and our organization's goals. One of the greatest benefits we reap is the data provided on our employees that track green commutes. This allows us to understand what is working, how we can improve, and the emissions saved by our employees that take advantage of the program. CSPA makes green commuting easy for our employees by providing educational sessions, rewards for tracking green commutes, carpool matching, the Emergency Ride Home Program, and more.
How has the pandemic affected your workplace?
The pandemic has created opportunities for Eurofins to pivot and explore new options for our employees and help our community. Prior to the pandemic virtually all of our employees worked on campus. Now, about 30% of our population is working from home full time. Due to our laboratory operations, we have had to be creative in how we collaborate over virtual platforms and ensure our client satisfaction to provide life-saving biopharmaceutical  and environmental laboratory testing at rapid speed during this important time. If there was a silver lining to this pandemic, we have learned through our virtual client audits and meetings with colleagues as well as working remotely that employees can be very productive, delight clients, achieve financial growth for the company, and have a positive impact on the planet.
We have also created programs like SAFER@WORK which provides solutions for organizations to be proactive in their fight against COVID-19. This creative solution is designed to detect and defeat COVID-19 in the workplace through environmental monitoring, employee testing, educational tools, and action plans. Learn more here:  https://www.eurofins.com/covid-19-response/safer-work/
Moving forward, what are you doing to encourage your employees to be green in their commutes?
We are always looking for ways to improve. We have publicly supported the construction of The Greater Lancaster Heritage Pathway which would provide a biking path from downtown Lancaster City to our campus in Leola, PA. We continue to provide priority parking for carpoolers, covered bike racks and a bike repair station, electric vehicle charging units, RRTA 5-day bus passes, and more. We are exploring working from home beyond the pandemic and further opportunities for our employees to choose a greener commute. 
If you have any advice for an employer wanting to be more green, what would it be?
All employers should be working towards a more sustainable future. Green commuting is a great place to start. Ask your employees what solutions they're looking for and go from there. Take a look at what other companies are providing and see if it fits your workplace. Consider partnering with CSPA and take advantage of their free programs. The sky is the limit for how we can improve our world. Don't wait.
If you or your employer are ready to find out more about green commuting and Best Workplaces for Commuters, contact us today!  Check out our WEBSITE for more information or EMAIL us for more info.