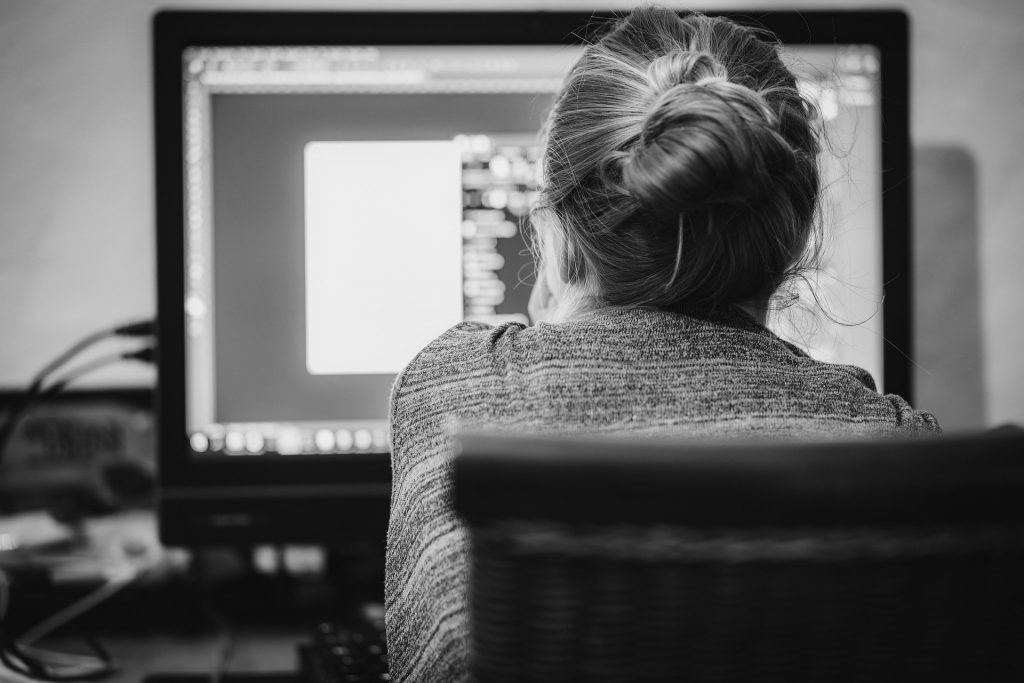 Telecommute – The Greenest Commute  – Heather Klinefelter, Outreach Specialist
When the pandemic first hit, many folks transitioned to full-time ad-hoc telecommuting and schooling.  It was a definite learning curve for everyone.  Between internet issues, virtual meetings, and the kitten lawyer, we've all learned a few things about telecommuting.  However, the biggest surprise came from the statistics.  We have officially entered a full year of lock down ups and downs.  We could probably all use a few ups right now!
According to the Washington Post:
The average American commute grew to just over 27 minutes one way in 2018, a record high, according to data released in September by the U.S. Census Bureau.
The average American has added about two minutes to their one-way commute since 2009, the data shows. That may not sound like a lot, but those numbers add up: The typical commuter now spends 20 more minutes a week commuting than they did a decade ago. Over the course of a year, it works out to about 17 additional hours commuting.
But how does that relate to telecommuting?  Telecommuting is the greenest commute because you are not driving your car to and from work or school every day.  The results are stunning!
CNBC broke down the numbers:
Global greenhouse gas emissions plunged by roughly 2.4 billion tons in 2020, a 7% drop from 2019 and the largest decline on record, triggered by worldwide COVID-19 restrictions.
Researchers said emissions will likely rebound in 2021 and urged governments to prioritize a shift to clean energy and policies that tackle climate change in their economic recovery plans.
A decline in transportation activity drove the global drop in carbon emissions. The U.S. had the largest drop in carbon emissions, 12%, followed by the European Union, at 11%. India saw a drop in emissions of 9%, and China had a drop of 1.7%.
Here in Commuter Service of PA's area the results reflect these findings.  We saw 42,511 recorded telecommute trips in 2020.  That resulted 1,711,150 million reduced miles, 75,054 gallons of gas saved, 731 tons of CO2 saved from our air, and nearly a million dollars of money saved.  Those are some astounding results! 
In addition to increased happiness and performance in employees who telecommute, Flexjobs.com reports, "One silver lining of the pandemic is that it necessitated human behavioral changes that have led to slowed deforestation rates, reduced air pollution, and improved water quality all over the world.
This positive environmental impact is due, in part, to the millions of people who transitioned to working from home, thereby reducing traffic congestion and air pollution from commuting.
When 3.9 million employees work from home at least half time, they reduce greenhouse gas emissions by the equivalent of taking more than 600,000 cars off the road for an entire year. Considering that 1 in 4 Americans are expected to work remotely in 2021 (approximately 39 million), that number jumps to 6,000,000 cars. With an estimated 13 to 27 million people working from home in coming years, remote work could reduce commuting miles by 70 to 140 billion every year!
And by making environmentally sound choices—like opting to use less paper and monitoring their air conditioning, heating, and lighting—remote workers have the same potential impact on air quality as planting an entire forest of 91 million trees."
Improving air quality is one of the primary missions of Commuter Services.  These findings, combined with the uncertainty of COVID-19, highlight the importance of having a strong telecommuting policy.  We can help you develop a policy, review a current policy, or train staff on best telecommuting practices.  Check out our website for the latest information or email us to set up a meeting today!