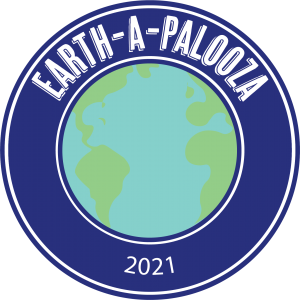 Earth Day 2021  – Heather Klinefelter, Outreach Specialist
Happy Earth Month, everyone!  We are so excited to share with you the Earth-A-Palooza 2021 challenge!
Earth Month and Earth Day are special in our hearts.  As an environmental organization committed to improving our air quality, we love spreading the word about how we can make the world better for everyone.  With Earth-A-Palooza, you have your chance to see measurable results by taking a green commute.  Join our Facebook promotion for more information on how you can win and see your results.
To be eligible to win, commuters must do the following:
Like our Facebook page
Comment on the three Facebook posts the week of Earth Day (April 21st, 22nd and 23rd).  The randomly selected winners will receive either a $25 Dick's Sporting Goods gift card or a $50 Starbucks gift card.  The winners will be announced at the beginning of May.
Record at least three green commutes in April.
To record your green commutes or enroll in Commute PA tap HERE!
What counts as a green commute?  Biking, walking, transit, brown bag lunch, carpooling, compressed work week, and telecommuting all count as green trips!
Sure, 2020 was weird.  But it did have some unexpected results in the air quality with a reduction in smog and being able to see farther and breathe easier.  You have probably seen the photos from last summer of New Dehli's skyline and countries all over the world free of smog.
We are so excited Earth Day!  Be sure to check out the Earth-a-palooza promotion on our Facebook page.  Everyone's in this together.  You might feel like you can't make a difference because you are just one person.  But the truth is, the only way anything changes is by individuals like you making one small change at a time.  Together we are a force that will make the world a better place for our children, their children, and our children's children.  We are at a special place in history.  Be remembered as someone who made an impact at the tipping point.
Find more details about our event and mission on our WEBSITE.  You can share them on Facebook and tag us or EMAIL us here.
Check our some of our staff family photos celebrating Earth Day!