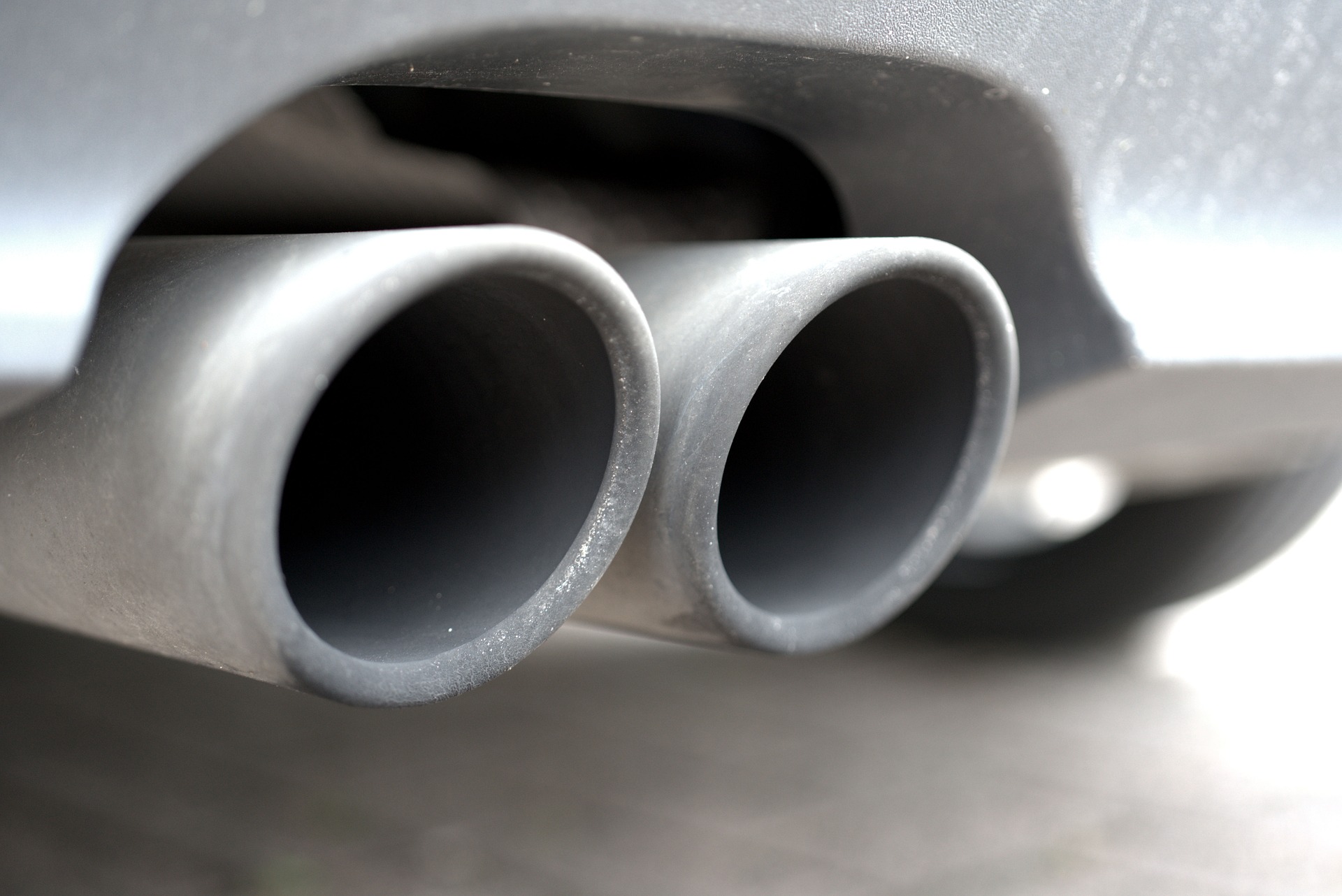 A Year Unlike Any Other – Heather Klinefelter, Outreach Specialist
If you're like me, you have probably been seeing your memories from last March popping up on Facebook or Time Hop and thinking, "Well, that's the day the world changed."  It has been a year like no other.  Unprecedented telecommuting and remote schooling.  Connection issues, the Zoom learning curve, general COVID malaise.  It's been a wild ride.
But to look on the bright side, one benefit of the lockdown is the reduction of miles on the road.  You have probably seen the photos from last summer of New Dehli's skyline and countries all over the world free of smog.
In the US, the EPA gives these numbers about the average passenger vehicle:
What are the average annual carbon dioxide (CO2) emissions of a typical passenger vehicle?
A typical passenger vehicle emits about 4.6 metric tons of carbon dioxide per year.
This assumes the average gasoline vehicle on the road today has a fuel economy of about 22.0 miles per gallon and drives around 11,500 miles per year. Every gallon of gasoline burned creates about 8,887 grams of CO2.
Personally, I had a similar experience recently.  Pennsylvania state inspection was looming on my car.  We all dread that, it's usually expensive.  But then I had a pleasant surprise!  Because I had driven less than 5000 miles in the last year, I received a discount on my emissions inspection!  It didn't make up for the ball-joint replacement, but it was something.
Based on this information, I decided to check how my stay at home telecommuting has affected my Commute PA numbers.  It was staggering.

It's been less than 2 years since I started tracking my trips and I managed to take 1.5 tons of CO2 out of the air and saved nearly $2000!  Wow!
CNBC broke down the math:
Global greenhouse gas emissions plunged by roughly 2.4 billion tons this year, a 7% drop from 2019 and the largest decline on record, triggered by worldwide Covid-19 restrictions.
Researchers said emissions will likely rebound in 2021 and urged governments to prioritize a shift to clean energy and policies that tackle climate change in their economic recovery plans.
A decline in transportation activity drove the global drop in carbon emissions. The U.S. had the largest drop in carbon emissions, 12%, followed by the European Union, at 11%. India saw a drop in emissions of 9%, and China had a drop of 1.7%.
Telecommuting has been new to a lot of us.  Telecommuting while helping the kids do remote learning has been a struggle for many people.  But a year into the pandemic, we are all starting to get the hang of the new normal and vaccine rollout puts the end in sight.  It's nice to know that despite the struggles, we are seeing some positive results coming from it.
Earth Day 2021 is coming up on April 22nd and the theme is Restore Our Earth.  One of the easiest ways to do that is to walk, bike, carpool, take the bus, or telecommute.  Don't forget to record your trips to see how much good you are doing to improve our air quality and restore our earth.  And don't forget, you're not just saving the earth, you're also saving money.  At $2.75/gallon, in addition to the nearly $2000 in car maintenance, I've saved $412.50 on gas.
Follow our Facebook page to keep up to date on all the Earth Month events we'll be running virtually this year.  We have some fun things planned and we hope you can join us.  Mark your calendars to visit us for one of our first in-person events on April 17th for Go Green in the City in Downtown York.  And don't forget to record your trip in Commute PA so you can see how much one person can have a positive environmental impact.