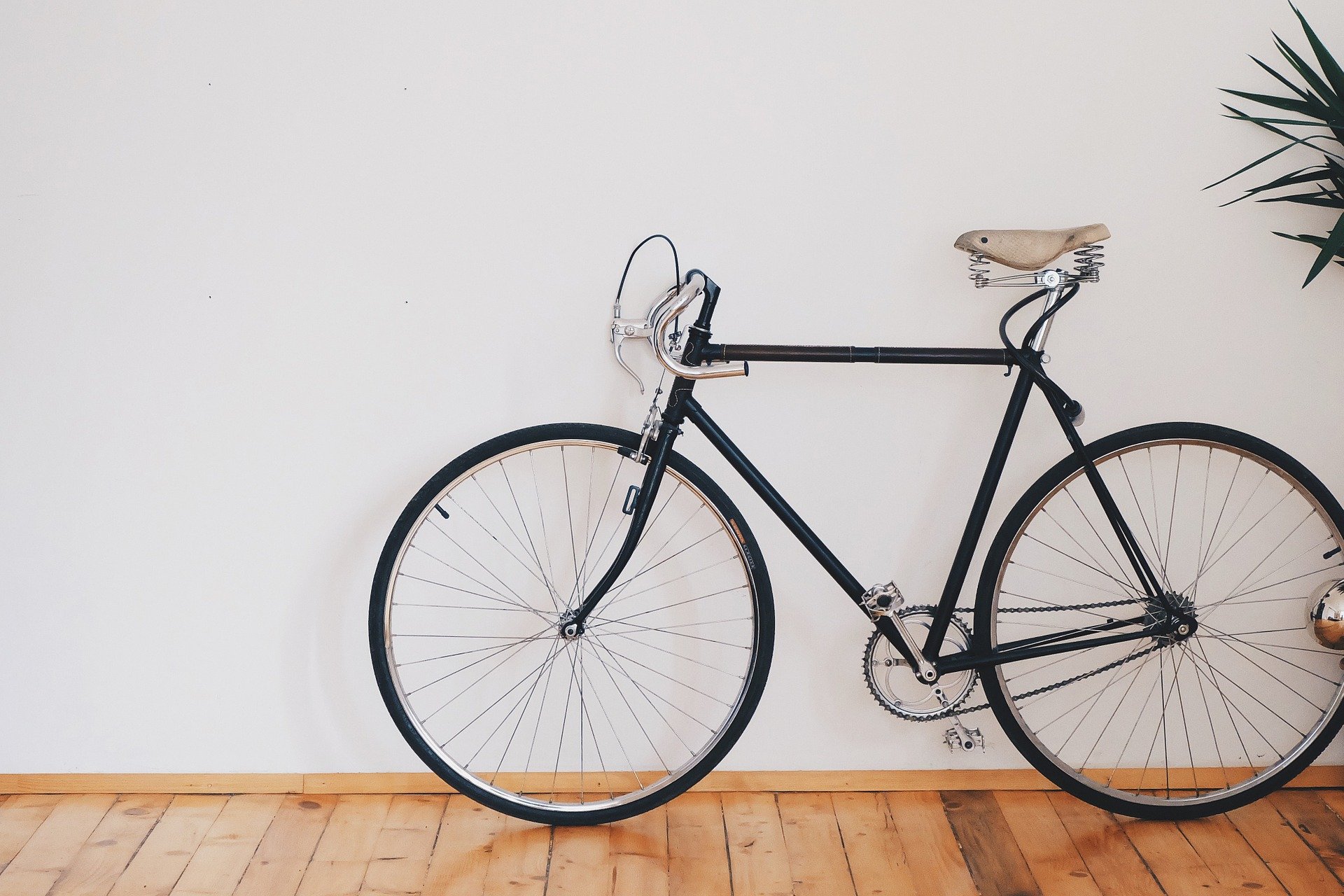 Top 10 Tips for Bicycling– Heather Klinefelter, Outreach Specialist
It's Motorless May and we're ready to hit the road on two (or three or training) wheels!  Here at Commuter Services of Pennsylvania, we are ready to make sure you and your family are safe, smart, and secure before you start your ride.   These are some tips to you can use with links to resources for more information.
#1 Wear your helmet and make sure it's fitted properly! 
At a recent event, a mom asked about her daughter, an avid little biker, about a helmet that would fit over her hair.  She had lots of hair.  Our advice?  Check with your local knowledgeable bike shop for the best options!  There are tons of different choices when it comes to bike or skate helmets.  Whether you have a huge head (like me) or a mop top that can't be controlled, a reputable bike shop will help you get the perfect fit.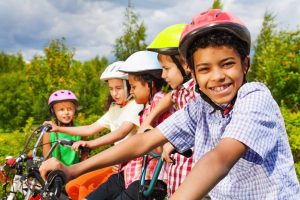 #2 Know the Rules of the Road!
Riding a bike is a lot different than driving a car.  However, the same rules of the road apply.  Bicyclists must follow traffic flow, signs, and signals.  Stay to the right and don't ride more than 2 bicyclists wide.  Motorists, by Pennsylvania law, have to give bicyclists 4 feet when passing.  You may cross the double yellow line when it's safe to do so without fear of getting a ticket.  Take special care around corners, hills, and busy streets.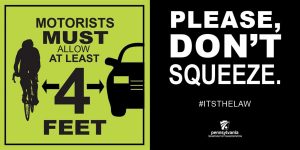 #3 Get a Tune Up!
Do you know how to oil your chain?  Adjust your brakes?  Fix your gears?  You don't have to be a mechanic to keep your bike in working order.  You just need a few basic tools and a little bit of knowledge.  Check out this VIDEO for the ultimate 1 hour bike tune up from the Global Bicycling Network.
#4 Set Your Seat Height Right
Bicycling.com has lots of great tips for beginner bikers:
Experiencing pain in the front of your knee? Your seat might be too low, causing you to under-extend during your pedal stroke. This is a common mistake amongst beginners because most people feel more comfortable and confident if their feet can reach the ground. But having the wrong saddle height could put you at risk for injury. 
#5 Join a Club!
We've all missed doing things with friends and family the last year or so.  Now that vaccinations are rolling out, everyone is looking forward to getting back to normal.  Biking is a great way to start getting back out there while still maintaining social distance outside.  Check out our LIST of biking clubs and what the CDC has to say about safety during Corona.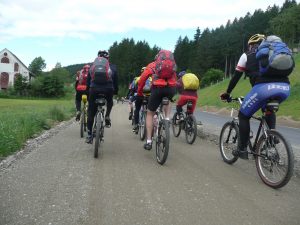 #6 Learn How to Signal!
Do you know your hand signals for biking?  Just like cars with turn signals, bikers (and motorists) need to know the signals to let the other people on the road know which way they're going.  PennDOT has you covered with this easy guide.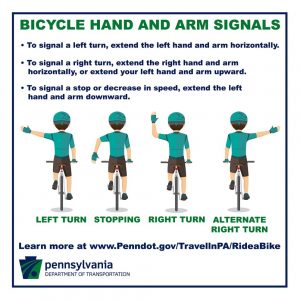 #7 Bike Lanes are Your Friend
Most cities have bike lanes or rail trails.  Learn where they are and how to access them.  Whether you're getting to work, getting groceries, or getting some exercise – know your route!  Check out suggestions for routes HERE.
#8 Bike & Transit
Do you need help to make it that last mile to work from the bus stop?  Transit is your answer!  All of our partner transit agencies have bike racks on their buses. You can take the bus with your bike all over the area.  Cover that last mile with the bus carrying your bike!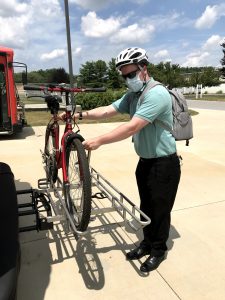 #9 Carry a Kit
When you're driving your car, you carry a kit.  That includes things like jumper cables, a jack, spare, and minimal tools.  When you're biking it's the same!  Make sure you have the equipment to fix your bike if you get a flat!
According to Backroads, here are the bare minimums:
The Essential Bike Repair Kit Checklist
Flat Kit (spare tubes, tire levers, and a pump or CO2 cartridge)
Rubber Gloves or Hand Wipes
Hex Wrench Set (ranging from 1.5 mm to 8 mm)
Multitool
Screwdrivers (Phillips and flathead)
Cleaning Supplies (cleaning solution, rags and component cleaning brushes)
Chain Lube and Grease
Pedal Wrench
See what Travel in PA has to say for more information on biking gear and safety!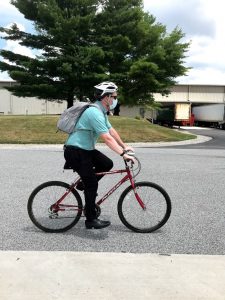 #10 Bike Making Noises?
Is your bike chirping, squeaking, or clicking?  Time for some oil!  Bike maintenance is cheaper than bike repairs.  Chirps come from your chain, squeaks are normally your undercarriage or pedals, and clicking is usually a tight link on the bike chain.  If 10 tips aren't enough for you, check out 101 from Bicycling.com if you need more.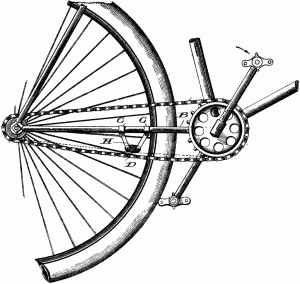 #11 Bonus Tip! 
Don't forget to register your bike or keep your receipts and identifying information on your bicycle!  During the pandemic, bikes have been in short demand.  They've even been stolen at record numbers!  Get a sturdy bike lock and keep on cycling!