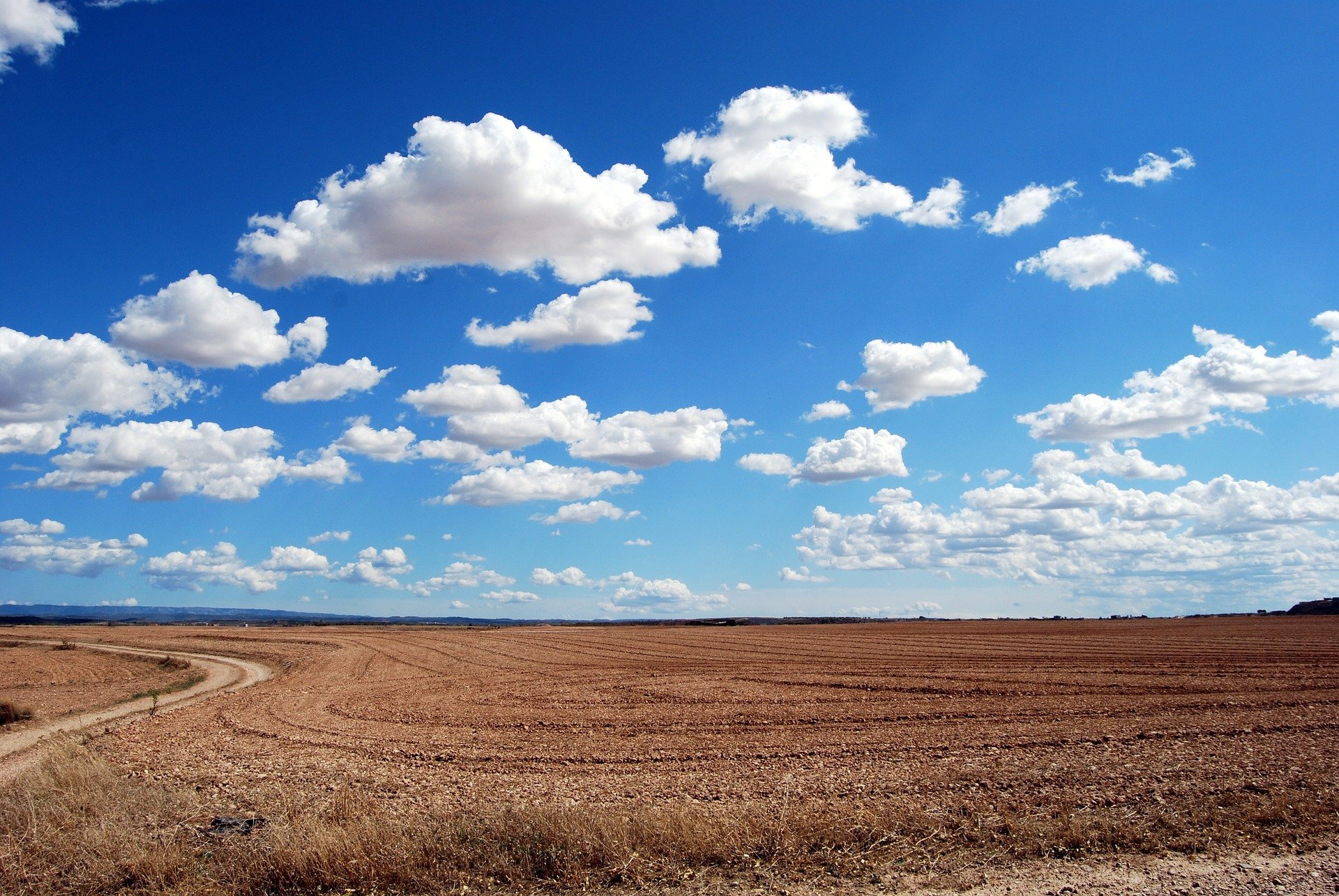 What's Up with the Alerts on My Phone? – Heather Klinefelter, Outreach Specialist
If you're like me, you are probably afflicted with allergies this spring.  In a normal year, it is a challenge to convince people that you're not sick.  This past year has presented its own challenges – it's like playing a game of COVID or NOT.
Between calls about your extended car warranty and doomscrolling through Facebook or Twitter, we get a lot of alerts on our phone.  It might be easy to ignore them, but there are a few that you really need to pay attention to, especially those air quality ones!  Commuter Services is committed to improving the air quality in Central PA.  And we are here to help you discern the difference between those alerts coming through your phone.
You can check out the allergy alert air quality HERE.  If you know what you are allergic to, you can also see what pollen is high for the day, such as willow or pine.  It allows you to take extra precautions or extra medicine for the day.
As the days heat up and people get back out on the road for vacations, that's where the particulate matter comes into play.  According to PennDOT Air Quality Index (AQI) "reports on five major air pollutants: ozone, particulate matter, sulfur dioxide, carbon monoxide and nitrogen dioxide. An AQI value is given for each monitoring site and pollutant. The overall AQI for a site is the highest index value of any of the pollutants. As levels of any or all of these air pollutants rise beyond health standards, precautionary health warnings are triggered."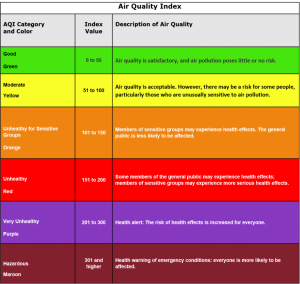 Why is this important?  If you are a person who suffers from asthma, COPD, allergies, or any number of ailments, the air quality can affect how you go about your day.  That could be as simple as gardening in the morning on Orange days, or as complicated as staying indoors on Purple or Maroon days.
The EPA quantifies it this way:
The goal of AQI advisories is to help people reduce their inhaled dose of air pollution when air pollution levels are high. The inhaled dose is approximately equal to the product of the ambient concentration, the minute ventilation (breathing rate), and duration of the exposure in minutes.
Dose ≈ ambient concentration (µg/m3) X minute ventilation (L/min) X duration exposure (min).
Reducing any of the three factors will lower the inhaled dose. AQI advisories inform the public how to reduce concentration (e.g., be active outdoors when air quality is better), the minute ventilation (e.g., go for a walk instead of a jog) or the duration of the exposure (e.g., spend less time engaged in outdoor exertion).
Living in the area, this is a concern for everyone who calls Central PA home.  In 2018 a report released by PennEnvironment summed it up with these numbers:
Here are total number of days communities in Central Pennsylvania had air that was polluted by ozone or particulate matter at moderate levels or higher.
Lancaster: 119
Harrisburg-Carlisle: 114
Lebanon: 105
York-Hanover: 96
Gettysburg: 71
Chambersburg-Waynesboro: 11 (does not include particulate matter pollution, which is not monitored)
Every time you choose a green commute method you personally help improve the air quality in our area.  Each bike, walk, transit, carpool, or telecommute trip takes miles off the road and CO2 out of the air our children and grandparents breathe.  To keep track of your own personal contribution, sign up for Commute PA and record your trips.
If you want to explain air quality to your children and how it affects them and their friends, you can check out the book Why is Coco Orange.  Free copies are available through the EPA and you can see me reading a virtual storytime HERE.    Stay safe and don't forget to take your allergy meds!