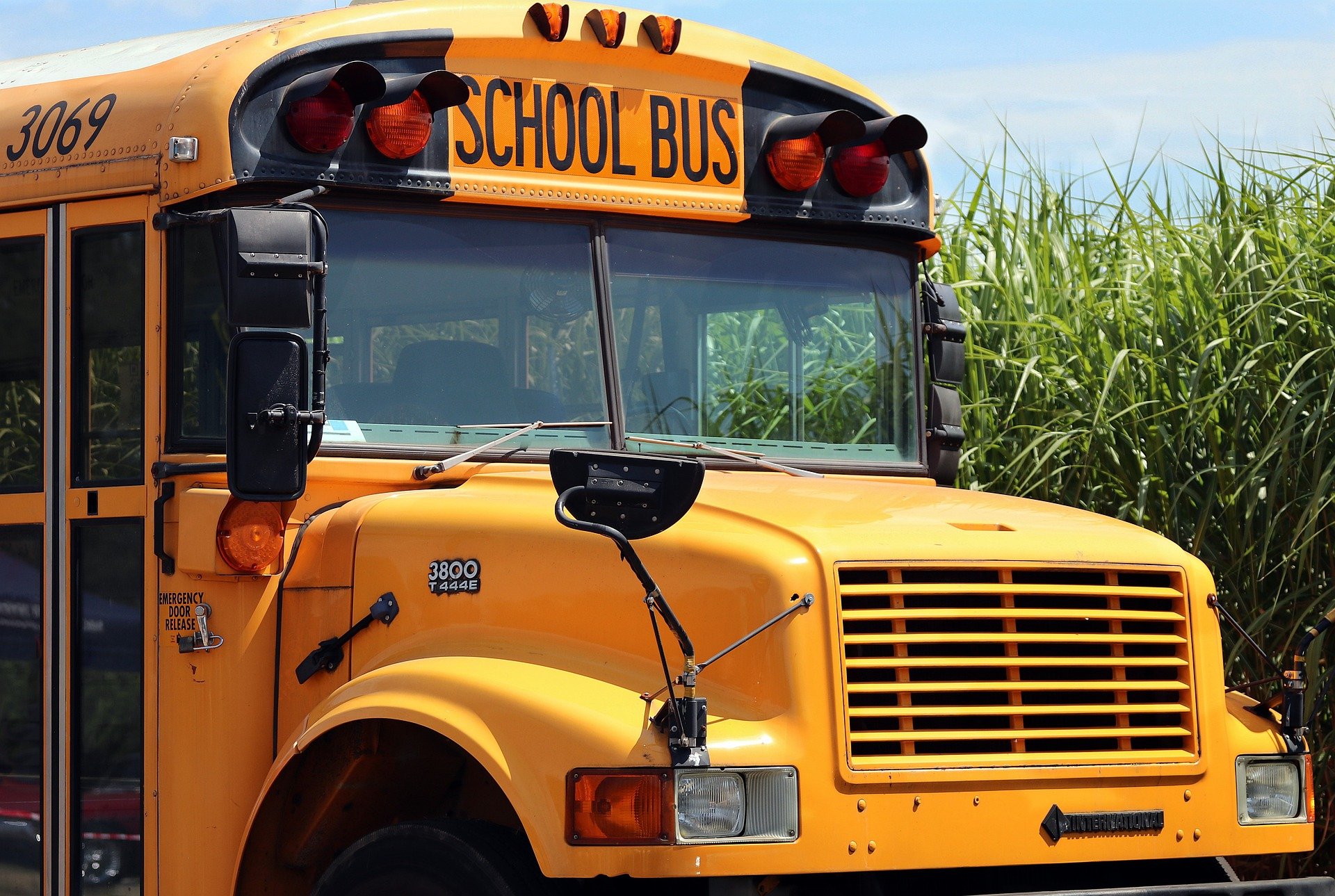 Se acabó la escuela durante el verano - Consejos de seguridad - Heather Klinefelter,,en,La escuela terminará pronto,,en,el clima se está calentando,,en,y las cosas están comenzando a volver a la normalidad. Eso significa que hay más niños en el vecindario en bicicleta.,,en,caminando al parque,,en,y jugando a la pelota. Con todos los niños corriendo,,en,Queríamos darte un curso de actualización sobre cómo mantener a todos a salvo este verano.,,en,PA Safe Kids,,en,dice,,en,"Cada año,,en,más que,,en, Outreach Specialist
School is letting out soon, the weather is warming up, and things are starting to get back to normal. That means more kids are out in the neighborhood riding their bikes, walking to the park, and playing ball. With all the children running around, we wanted to give you a refresher course on how to keep everyone safe this summer.
PA Safe Kids says, "Each year, more than 9,000 los niños buscan tratamiento en la sala de emergencias por lesiones que ocurren mientras están desatendidos dentro o alrededor de vehículos motorizados,,en,Muchas de estas lesiones evitables ocurren cuando los conductores no se dan cuenta de que hay niños cerca de los vehículos ".,,en. Many of these preventable injuries happen when drivers are unaware of children near vehicles."
Safety begins in the driveway. Take a few minutes on your way out the door. Check around and under your car to make sure that there are no children or toys in your way. Encourage your children to play safely and in a designated area that keeps them away from cars and the road. Back out slowly and triple check that the way is clear before pulling out.
Don't forget to tune up your bikes and scooters! According to the Children's Hospital of Richmond, "Every hour nearly 50 los niños visitan los departamentos de emergencia con lesiones relacionadas con las bicicletas,,en,scooters,,en,patines o patinetas,,en,El verano significa más tiempo a la luz del día para estas actividades y es importante comenzar la temporada con una revisión del equipo y una revisión de seguridad ". Asegúrese de que usted y la bicicleta de su hijo tengan un asiento correctamente ajustado,,en,descansos estrechos,,en,engranajes engrasados,,en,y un casco debidamente ajustado. Es menos probable que una bicicleta o scooter afinado tenga un mal funcionamiento que pueda provocar un accidente,,en,El Consejo Nacional de Seguridad,,en, scooters, skates or skateboards. Summertime means more time in the daylight for these activities and it's important to start the season with an equipment check-in and safety review." Make sure you and your child's bike have a properly adjusted seat, tight breaks, oiled gears & wheels, and a properly fitted helmet. A tuned-up bike or scooter is less likely to have a malfunction that can lead to an accident.
The National Safety Council tiene algunos consejos útiles para compartir la carretera con ciclistas jóvenes y mayores,,en,Los niños que andan en bicicleta crean problemas especiales para los conductores porque, por lo general, no pueden determinar adecuadamente las condiciones del tráfico.,,en,La causa más común de colisión es un conductor que gira a la izquierda frente a un ciclista.,,en,Al adelantar a un ciclista,,en,avanzar en la misma dirección lentamente,,en,y vete,,en,pies,,en,Estados de la ley de PA,,en,entre tu coche y el ciclista,,en,Cuando gira a la izquierda y se acerca un ciclista en la dirección opuesta,,en,esperar a que pase el jinete,,en:
Children riding bikes create special problems for drivers because usually they are not able to properly determine traffic conditions. The most common cause of collision is a driver turning left in front of a bicyclist.
When passing a bicyclist, proceed in the same direction slowly, and leave 3 feet [PA law states 4 feet] between your car and the cyclist
When turning left and a bicyclist is approaching in the opposite direction,

wait for the rider to pass

Si gira a la derecha y un ciclista se acerca por detrás por la derecha,,en,deje que el ciclista pase primero por la intersección,,en,y siempre usa tus intermitentes,,en,Esté atento a los ciclistas que giran frente a usted sin mirar ni señalar,,en,especialmente los niños tienen una tendencia a hacer esto,,en,Esté más atento en zonas escolares y vecindarios residenciales,,en,Esté atento a las bicicletas que vienen de las entradas o detrás de los autos estacionados,,en,Revise los espejos laterales antes de abrir su puerta,,en,El Departamento de Salud de PA,,en, let the rider go through the intersection first, and always use your turn signals
Watch for bike riders turning in front of you without looking or signaling; children especially have a tendency to do this
Be extra vigilant in school zones and residential neighborhoods
Watch for bikes coming from driveways or behind parked cars
Check side mirrors before opening your door
The PA Department of Health has a comprehensive list of summer safety tips. If this past weekend was any indication, this summer might be a scorcher! Here's your friendly reminder not to leave children, pets, or the elderly in the car on hot days. You can use this calculator to see how quickly a car can heat up on a hot day. On a 90 degree day, after 30 minutes your car can shoot up to 124 degrees! If you have car seats, many experts recommend getting into the habit of placing your purse or phone in the car seat when your child is not with you, para que siempre revises antes de salir del coche,,en,Si usted y sus amigos o familiares están conduciendo a algún lugar para una excursión de un día o un fin de semana este verano,,en,no olvide registrar su viaje en,,en,si dos o más adultos están en el carro,,en,si vas en bicicleta a un destino,,en,o caminando al mercado. Cada viaje ecológico mejora la calidad del aire,,en,quema calorías,,en,y ahorra gasolina. Sal y que tengas un verano increíble y seguro,,en,La Escuela de Especialistas en Alcance dejará de salir pronto,,en,& nbsp; PA Safe Kids dice,,en.
If you and your friends or family are driving somewhere for a day trip or weekend this summer, don't forget to record your trip in Commute PA if two or more adults are in the car, if you're biking to a destination, or walking to market. Every green trip improves our air quality, burns calories, and saves gas. Get out there and have a safe and awesome summer!