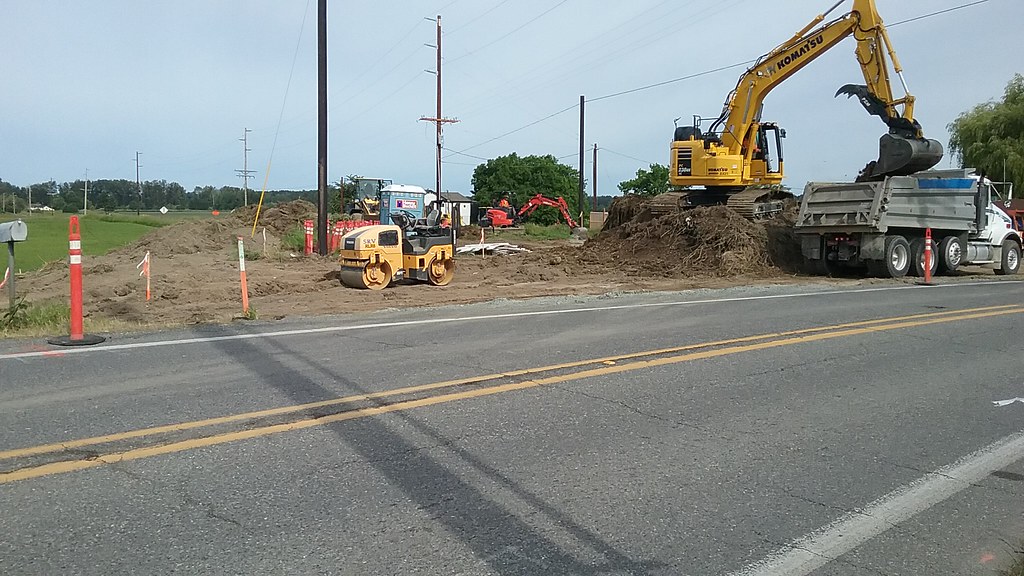 Traveling Safely in Construction & Traffic – Heather Klinefelter, Outreach Specialist
We all know the feeling.  You're running late to work.  Or you're on your way to an event or vacation.  And then it happens – unexpected traffic, an accident, construction.  Coming off the 4th of July holiday, I'm sure a few of you felt the frustration of the kids asking, "Are we there yet?" from the back seat when you're bumper to bumper in a traffic jam.
Frustrating as it is, it's important to stay safe and be mindful of your surroundings.  Commuter Services is here to help you with these tips on keeping everyone safe on the road.  In the last blog we told you to expect the unexpected, but you can always be prepared.
The first and most important tip is to always check with 511PA.  You can see where construction is, where travel restrictions are in place, and holiday traffic advisories.  There is a convenient app you can download onto your phone and use on the road.
Speaking of advisories, don't forget to check with the travel advisories about current COVID restrictions.  COVID Alert PA is a program from the state to help you track your travel and keep up to date on current advisories.  "As of March 1, 2021 the Order of the Secretary of the Pennsylvania Department of Health for Mitigation Relating To Travel is no longer in effect. Travelers should still practice appropriate public health measures to slow the spread of COVID-19 such as masking, physical distancing, and hand hygiene."
So now that you know where to check for your routes and advisories, how do you deal with the frustration of sitting in traffic?  Top Driver has some great tips on driving in heavy traffic.  Some of the most important are to stay in your lane and avoid weaving, make sure you aren't distracted by screens or phones, and maintain appropriate distances between you and the drivers in front of you.  Sometimes 2 car-lengths isn't feasible but be mindful of the 3-second rule.
They say, "It's recommended to keep 3 seconds between you and the driver in front of you. A good way to measure this is with steady objects. Begin counting when the car in front of you passes a light pole, and if you get to three before you pass the same light pole, you're in the safe zone.  Keep your eyes open for brake lights as well. If the driver in front of you starts to slow down, the same distance should be kept."
When entering a construction zone, that adds a new layer of danger.  Not just for drivers but also for the construction workers.  PennDOT advises:
If you encounter our work zones, please keep the following tips in mind for your safety and the safety of highway workers.
Drive the posted work zone speed limit.
Stay alert and pay close attention to signs and flaggers.
Turn on your headlights if signs instruct you to do so.
Maintain a safe distance around vehicles. Don't tailgate.
Use four-way flashers when stopped or traveling slowly.
Avoid distractions and give your full attention to the road.
Always buckle up.
Expect the unexpected.
Be patient.
Workzonesafety.org says rear end crashes are the most common sort of accident during construction and heavy traffic.  It's also important to remember stopping distance for motor vehicles at 50 mph:
Dry roadway – 300 ft.
Wet roadway – 400 ft.
Icy pavement – 1250 ft.
Don't forget to follow the signs!  They let you know what is coming up in your route and are there to keep you and construction workers safe.
As always, you can record your green trips in Commute PA to earn rewards, and feel free to reach out to us if you need any help finding transportation solutions for your next trip.