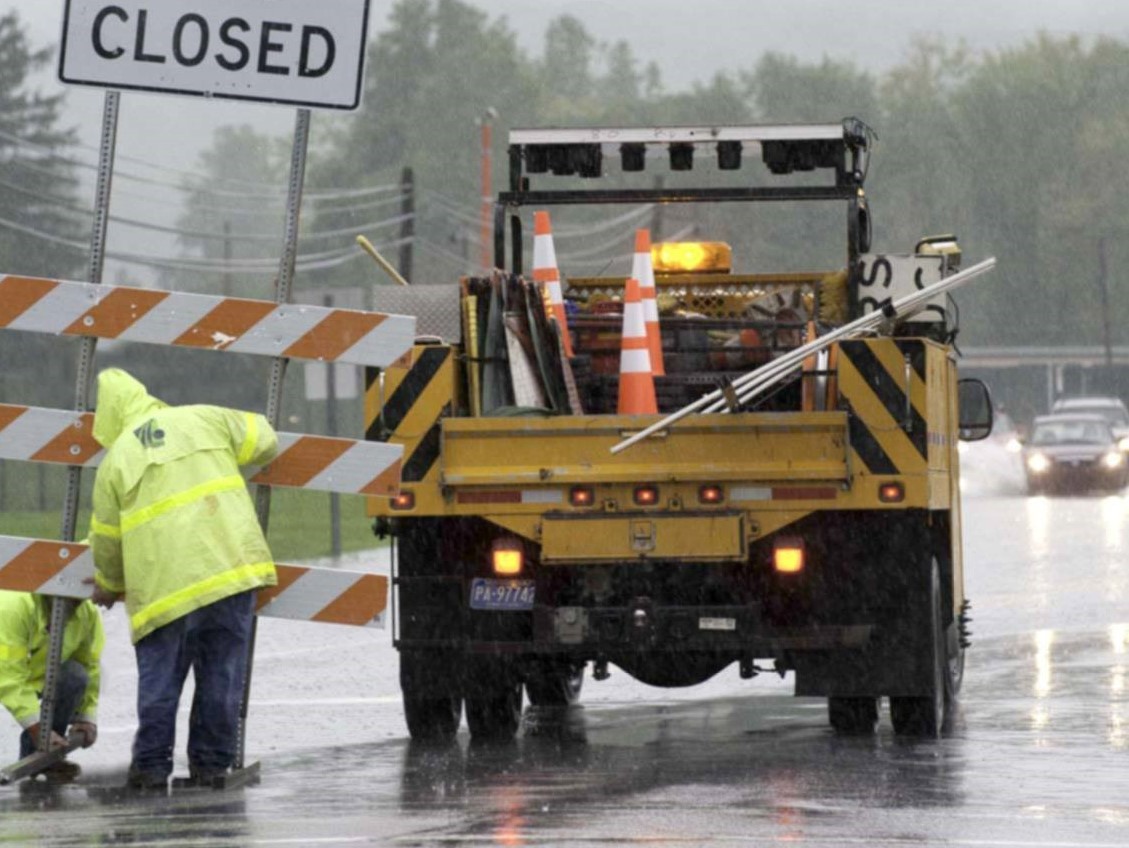 Turn Around, Don't Drown! – Heather Klinefelter, Outreach Specialist
With all the rain and storms coming through this summer, it's an important time to review Flash Flooding protocol.  The thing to remember is "Turn Around, Don't Drown!"  So, what does that mean?  What is the difference between a Flash Flood Warning and a Flash Flood Watch?  Read on for more answers.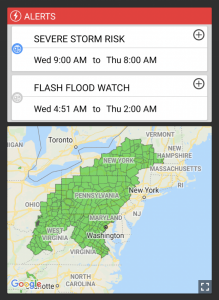 According to The National Weather Service here are the differences:
Flash Flood Warning – A Flash Flood Warning is issued when flash flooding is imminent or occurring.
Flood Watch – A Flood Watch is issued when conditions are favorable for flooding. It does not mean flooding will occur, but it is possible.
Flood Warning – A Flood Warning is issued when flooding is imminent or occurring.
"Flooding is the most common natural disaster in Pennsylvania. Wherever it rains, it can flood – so no matter where you live, you should be prepared for a flood emergency, but it's especially important if you live near water, in a low-lying area or downstream from a dam.
Floods can occur in different ways. Some develop slowly during an extended period of rain, or in a warming trend following a heavy snow. Others, like flash floods, can happen very quickly, without any visible signs of rain. Even small streams and dry creek beds can overflow to produce flooding." – Ready PA
Whether it's your basement, your yard, or your street, there are dangers.  Driving is especially dangerous.  Don't underestimate the power of water.  Weather.gov advises, "Never drive around the barriers blocking a flooded road. The road may have collapsed under that water.  A mere 6 inches of fast-moving flood water can knock over an adult. It takes just 12 inches of rushing water to carry away most cars and just 2 feet of rushing water can carry away SUVs and trucks. It is NEVER safe to drive or walk into flood waters."  Don't think you can beat the waters.  You won't.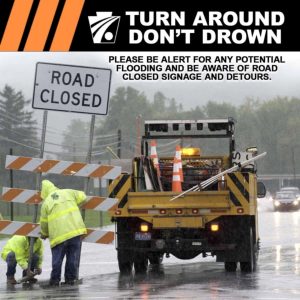 Pennsylvania has an astounding number of back roads, small bridges, and valleys.  That's a recipe for flooding.  My local park has a small creek, Willis Run, running through it.  It empties into a pond known as Kiwanis Lake.  Every year during flash flooding or heavy storms – the park and pond flood.  So do the roads around them.  Many locals will remember Hurricane Agnes.  It really devastated a lot of areas.
For more tips on how to prepare and be safe during a flood situations visit Ready PA, PennDOT, and the National Weather Service.  And don't forget – 511 PA has all the up to date traffic advisories and closures.  Better to be safe than sorry.  Beyond your personal safety, no one wants to have to buy a new engine or car!  Stay safe!  Turn around, don't drown!