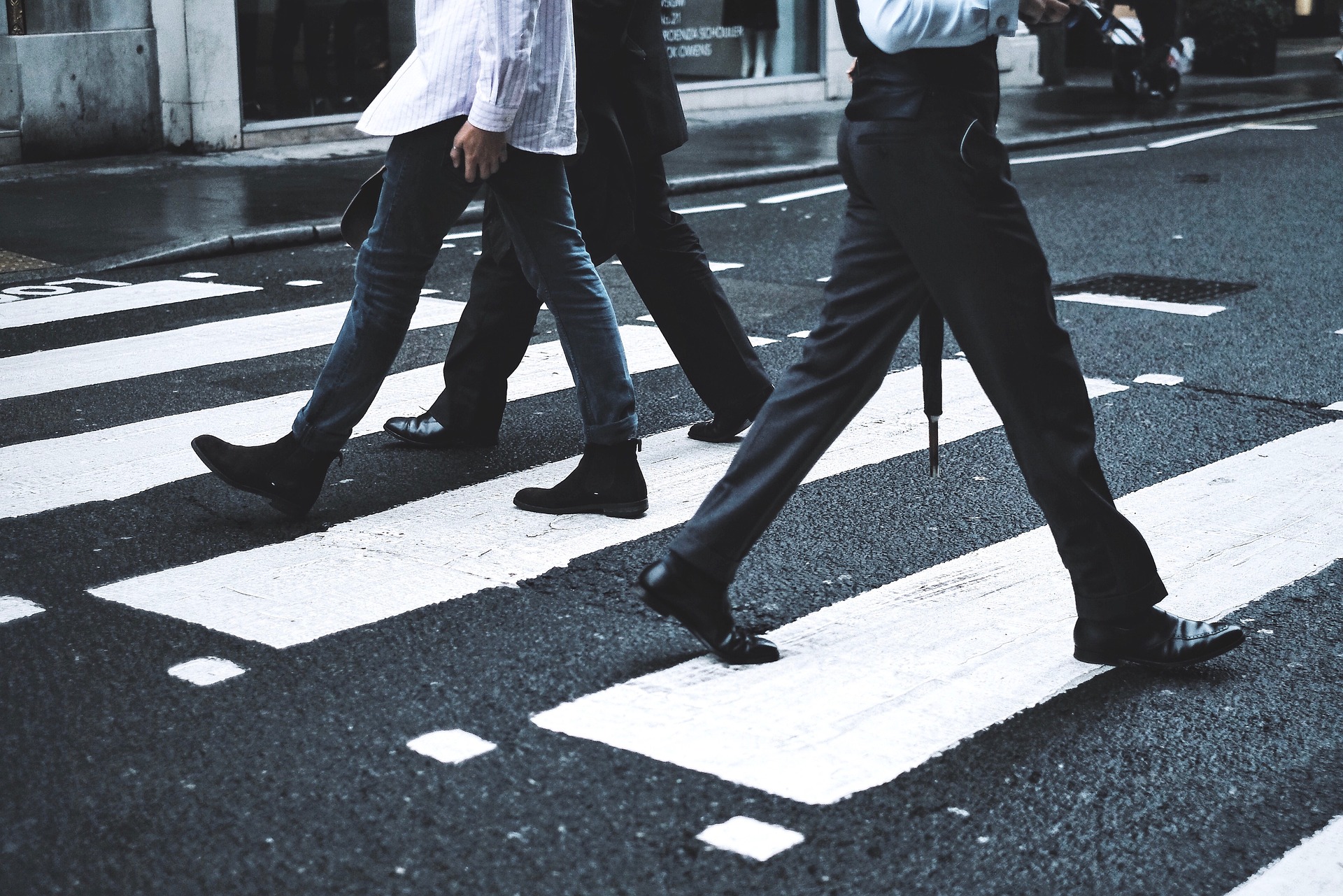 Top 10 Tips: Walking to Work – Heather Klinefelter, Outreach Specialist
Walking is one of the easiest, cheapest, and healthiest ways to get to work.  If walking is an option for your commute, check out these tips for walking safe, smart, and successful.
#1 – Follow the Rules of the Road
Just because you're walking, doesn't mean you can ignore street signs.  Cross at the crosswalk, follow lights & signs, and watch for oncoming vehicles.  Check out PennDOT for more pedestrian safety tips.
#2 – Dress for Success
Make sure to wear brightly colored clothing – especially if you are going to be walking when it's dark out.  Wear lightweight clothing in summer, warm clothing in the winter, be prepared for the weather, and dress in layers.
#3 – Proper Footwear
One key to success is proper footwear for your walk.  You may love heels, but they won't be great for the walk to work.  Instead choose a nice, comfortable, sturdy shoe for your walk.  Take your work shoes along in your bag and change when you get to work.  If it's raining or snowing, choose appropriate boots for your commute.
#4 – Bag It Up
Choose a bag that equally distributes weight – like a backpack or messenger bag.  Avoid heavy purses or briefcases because they can put a strain on your arms and shoulder.
#5 – Stay Hydrated
Don't forget your water!  Even if it's cool outside, you can still get dehydrated.  Keep water with you on your walk and drink often.
#6 – Remember Your Posture
The Mayo Clinic reminds you to keep your head up, your shoulders relaxed, and your stomach taut.  Make sure your back is straight and not arched, swing your arms as you walk to maximize the health benefits.
#7 – Plan Your Route
If you are new to walking to work, plan your route and take a practice trip.  Sure, your navigation may say it takes 15 minutes to get to your destination, but everyone is different.  We walk at different paces, weather changes, and maybe you know a shortcut maps doesn't.  Take a few minutes on the weekend to walk out your trip so you can properly gauge when you need to leave to get there on time.
#8 – Sweat Equity
A lot of people are worried about sweating during their walking commute.  Keep some deodorant at work, take along a clean shirt to change in to, and freshen up before work starts in the washroom.  If you're punching a timeclock, remember to leave a few minutes early so you have time to clean up before your shift.
#9 – Beat the Heat (or the Cold)
During the hot summer months, walk on the shady side of the street to stay cooler.  The opposite applies in the winter – you will want to walk on the sunny side of the street to avoid ice and snow.
#10 – Get a Buddy!
Find yourself a walking buddy so you have someone to motivate you and talk to on your walk.  If you can't find a buddy, choose a new audiobook or your favorite podcast to keep you company.
Walking is a great way to stay in shape, improve the environment, and get to know your neighborhood.  Whether you are walking for fun or your commute, don't forget to record your trip in Commute PA to earn rewards for fun activities and savings.