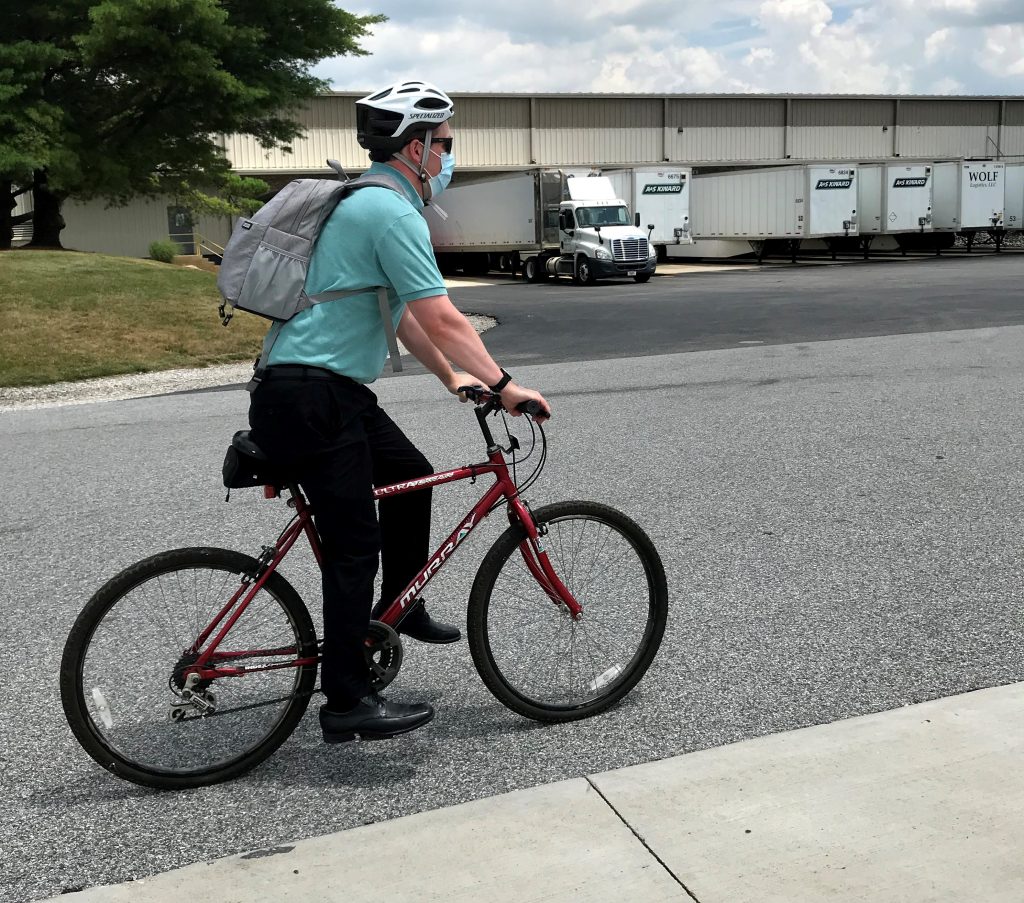 Be Prepared for Safe Biking
Quarantine has a lot of people going stir crazy.  Everyone's looking to get outside and responsibly socially distance.  According to the York County Rail Trail Authority, use of the Heritage Rail Trail increased 242% from this same time last year.  That means more people than ever are biking and hiking.  But it also means that there has been a shortage of new bicycles in the big box stores.  Local bike shops have come to the rescue.
Exercise and outdoor activities can reduce stress, increase health, and boost immunity.  But there is the added layer of COVID-19 precautions to consider.   The DCNR has released guidelines for outdoor safety as we continue to navigate the ever-changing landscape of the virus.  These include:
Don't hike or bike in groups
Stay 6' apart
Wear a mask when possible
Use hand sanitizer regularly
Avoid touching your face, eyes, and nose
If you are sick, stay home
Bicycle South Central PA is a local bike advocacy group and long-time partner of Commuter Services.  They are advising "It's safest to ride alone or only with your immediate family members. The Pennsylvania Department of Health says not to host or attend gatherings, so group rides are to be avoided at this time."  It is also recommended that you choose a less popular time to enjoy trails due to record traffic.   Bicycling.com says you need to consider who you might encounter and that "riding in a rural, open environment is a lot different than riding in a concentrated, urban area, especially in bike lanes or bike paths."   The Rails to Trails Conservancy suggests "bringing disinfecting wipes to clean any surfaces you come into contact with, using hand sanitizer while on the trail, avoiding touching your face, and washing your hands frequently when you have access to soap and water."
You can find an interactive map of PA Trails on the PennDOT website and up to date recommendations on COVID-19 precautions at the PA Dept of Health site.
As we look to the Fall and returning to school and work, we are looking forward to our Bike Challenge in September.  If you need to get your bike tuned up or are having trouble finding a new bike, check out our list of local bike shops.  It's also a great resource if you are new to cycling and looking to join a club to keep you on track.
During September we encourage you to bike to work or school and record your trip in Commute PA.  Plan your route, wear your helmet, and log in to see how many calories you burned and how much CO2 you kept out of the air.  We have a list of safety tips and info HERE.  You can also sign up for a Beginner's Bicycle Packet with helpful information.  If you need to plan your route, you can always Tap the App and see which way will be the most direct and safest.  There is also a comprehensive bike rack list.
So, tune up your bike, grab your helmet, pack your mask & hand sanitizer, and hit the road!  Start with a stop at your locally owned, independent bike shop to get the essentials or upgrade to a new bike.  Their local expertise might even give you the lead on a cool new trail to try.