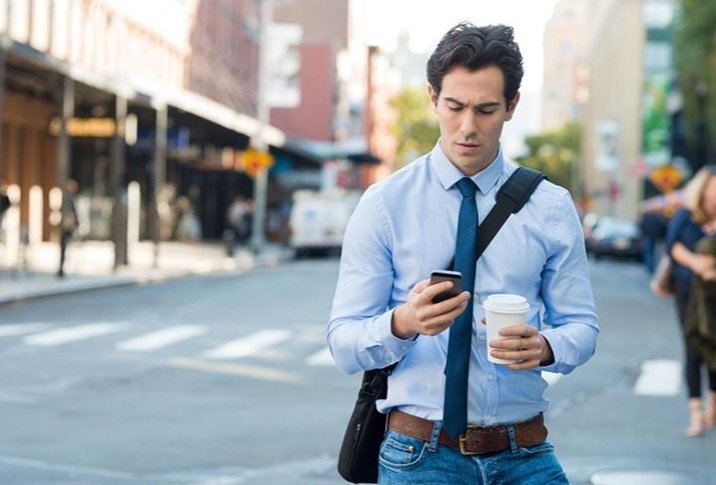 Get Ready to Walk Like a Boss!
As the weather finally cools down and fall is in the air, September is the perfect time to shake up your normal commute and try Walking Like a Boss to work.  According to Harvard Health, walking is one of the healthiest and underrated forms of exercise – if you weigh 160 lbs you burn 105 calories for every mile you walk!  Walking to work doesn't just provide health benefits, but also environmental ones.  Last September during our Walk Like a Boss promotion, we burned 200,242 calories & saved 1943 trips of single occupancy cars on the road.  Our goal for 2020 is 225,000 calories & 2000 saved trips.
This year's Walk Like a Boss Challenge runs September 20th – September 26th.  It's easy to participate and record your trips during that week for a chance to win a $50 Dick's Sporting Goods Gift Card or a $25 Amazon Gift Card.  Visit our WEBSITE for more details on how to enroll.  If you are telecommuting right now, you can still participate by walking to lunch or walking instead of going to the gym.  Just pick a start and end point and get moving!
Now that you're enrolled, you're ready to start planning your trip to work.  The important thing to know is which route you are going to take and how long it will take.  Use a maps app or visit PA Walk Works for information on locating the safe walking routes in your community.  Once you have your route planned, take a practice trip over the weekend to make sure you know the way and precisely how long it will take.  Not everyone walks at the same pace and that's okay!  Google just makes an approximate time length – if you take a trial trip, you'll know how long it takes to get there. 
The next step is getting geared up.  Make sure you are wearing comfortable shoes like sneakers and find a nice backpack.  Backpacks allow you to easily carry all of your work needs comfortably – it will have room for laptops, lunches, phone, umbrella, a spare pair of shoes, perhaps a change of clothes.  Verywell Fit says: "Your usual briefcase or shoulder bag is likely to be uncomfortable to carry for more than 10 minutes. Switching to a backpack or messenger bag will allow you to carry the load while maintaining good walking posture. This can help prevent a backache from walking with poor body alignment. Avoid carrying anything in your hands, which can lead to repetitive strain for your neck, shoulder, elbow or wrist."  Check out their article to learn tips and suggestions for sprucing up when you arrive at work too – especially if you are walking on a hot day.  And don't forget your water bottle!
Feetfirst.org – a national organization that encourages walking and active transportation – wants you to keep safety foremost in your mind.  "Although walking is a vehicle-less form of transportation, you still need to obey traffic laws. Observe traffic signals and be on the alert for cars and bicycles. Be visible and predictable. Avoid crossing the street between parked cars. If you listen to music when you walk, be aware. Make sure the music is low enough so can still hear honking cars, fire engines, and police sirens. And, don't text when walking. Make sure you make eye contact with the driver, before you cross any intersection."  And remember, if you are walking when it will be dark out, be sure to wear bright or reflective clothing to make yourself more visible to traffic. 
Now that you have your route, gear, water, and practice under your belt, it's time to start walking!  Many people walk to reap the health benefits of burning calories.  Others, though, enjoy a casual stroll to work as a way to center themselves for the day.  NBC reports that "Walking has also been shown to improve memory and prevent the deterioration of brain tissue as we age. Plus, psychologists studying how exercise relieves anxiety and depression also suggest that a 10-minute walk may be just as good as a 45-minute workout when it comes to relieving the symptoms of anxiety and boosting mood."
Whatever your reason, we invite you to join us and "Walk Like a Boss" this September!  During the same time we are running our Bike Challenge.  Participate by biking to get to and from work during the week of September 20th through September 26th and track your bicycle trips.  One grand prize winner will receive a $50 Gander Outdoors gift card and an additional winner will receive a $25 Dunkin' Donuts gift card.
Whether you prefer to walk or bike, we encourage you to get outside, enjoy the weather, and get active in your daily commute.  And don't forget, even if you are telecommuting, you can still participate by riding to lunch, the grocery store, the gym – wherever your feet or pedals take you!  Sign up for Commute PA today and start earning rewards today.