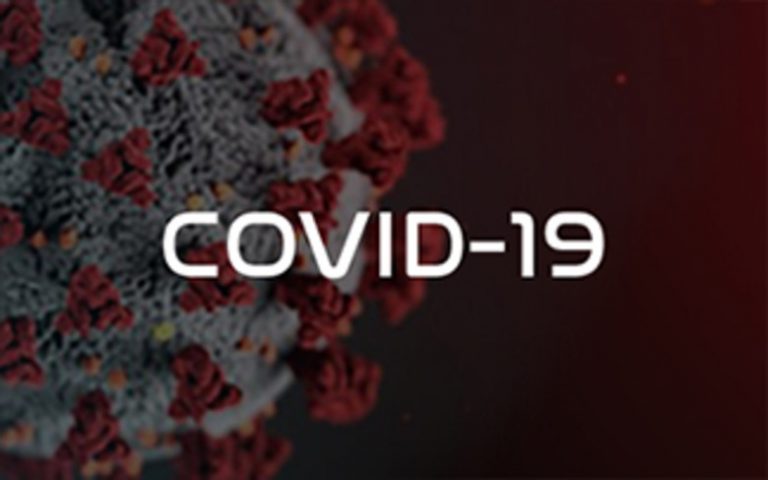 Estoy seguro de que ahora todos conocen la actual crisis médica en la que se encuentra el mundo con la propagación del coronavirus,,en,COVID-19,,en,Todos esperamos que esta horrible situación llegue a su fin,,en,pero en este punto nadie está seguro de cómo o cuándo,,en,Como público en general,,en,nos preguntamos qué podemos hacer para ayudar,,en,esta,,en,La mayoría de nosotros no somos capaces de encontrar una cura para este virus.,,en,así que eso está fuera de la imagen,,en,pero lo que podemos hacer es ayudar a reducir la propagación del virus,,en,especialmente en áreas como el transporte público,,en,Durante este brote,,en (COVID-19). We all look forward to this horrific situation coming to an end, but at this point no one is sure about how or when. As a general public, we are wondering what we can do to help. Most of us aren't capable of coming up with a cure to this virus, so that is out of the picture, but what we can do is help reduce the spread of the virus, especially in areas such as public transit.
During this outbreak, Todavía hay personas que necesitan tomar el transporte público para llegar a lugares esenciales como el médico.,,en,tienda de comestibles,,en,y llegar al trabajo,,en,Cada vez más personas están preocupadas por viajar en tránsito con la idea de propagar gérmenes, así que aquí hay una lista de,,en,reglas a seguir si vas a viajar en transporte público,,en,etc.,,en,Verifique los horarios de tránsito antes de partir para asegurarse de que todas las rutas aún estén en servicio,,en,Planifica tiempo extra en tu viaje,,en,si tu tren o autobús está demasiado lleno,,en,espere uno menos lleno si el horario lo permite,,en, grocery store, and getting to work. A growing number of people are worried about riding transit with the thought of spreading germs so here is a list of 10 rules to follow if you are going to ride public transit (autobús, tren, etc.):
Check transit schedules before you leave to assure all routes are still in service
Plan extra time in your commute, if your train or bus is too crowded, wait for one less crowded if the schedule allows.
Cubra la tos y los estornudos,,en,Quédese en casa si está enfermo,,en,Evita tocarte los ojos,,en,nariz,,en,y Boca,,en,Limpie las áreas frecuentemente tocadas por otros ciclistas con spray desinfectante o toallitas,,en,Practique el distanciamiento social cuando seleccione su asiento en el autobús o tren,,en,Los CDC recomiendan al menos,,en,pies entre usted y otra persona,,en,Cuando use desinfectante para manos,,en,asegúrese de que el porcentaje de alcohol haya terminado,,en,No uses una máscara facial si estás bien,,en,Andar en bicicleta o caminar al trabajo si puedes,,en,Por favor recuerde,,en,si viaja en lugar de quedarse en casa,,en
Stay home if sick
Avoid touching your eyes, nose, and mouth
Clean areas frequently touched by other riders with sanitizing spray or wipes
Practice social distancing when selecting your seat on the bus or train. The CDC recommends at least 6 feet between you and another person.
When using hand sanitizer, make sure the alcohol percentage is over 60%
Todos deberían usar una máscara facial,,en,para recibir nuestro blog bimensual directamente en su bandeja de entrada,,en
Bike or walk to work if you can
Please remember, if you are traveling rather than staying home, es más probable que esté expuesto a COVID-19,,en,Los síntomas de este virus incluyen, pero no se limitan a,,en,Fiebre con picos,,en,Tos seca,,en,Respiración dificultosa,,en,Individuos mayores de la edad de,,en,así como a personas con otras afecciones médicas subyacentes como el asma,,en,diabetes,,en,enfermedad pulmonar,,en,son más propensos a enfermarse gravemente con este virus si se exponen,,en,Por respeto a las personas más vulnerables de nuestra sociedad.,,en. Symptoms of this virus include but are not limited to:
Spiked fever
Dry cough
Difficulty breathing
Individuals above the age of 60, as well as people with other underlying medical conditions such as asthma, diabetes, lung disease, etc. are more likely to become seriously ill with this virus if exposed. Out of respect for the more vulnerable individuals in our society, una persona con cualquiera de los síntomas enumerados anteriormente debe mantenerse alejada de otras personas durante sus actividades cotidianas,,en,Superaremos estos tiempos difíciles siempre que sigamos las recomendaciones de nuestros profesionales de la salud en los CDC y el Departamento de Salud de PA,,en,Manténgase alejado de las personas tanto como pueda,,en,no estés en multitudes,,en,personas,,en,llevar desinfectante para manos y / o toallitas desinfectantes y respetar la distancia entre usted y alguien más susceptible a este virus,,en.
We will get through these difficult times as long as we follow the recommendations of our healthcare professionals at the CDC and the PA Department of Health. Stay away from people as much as you can, do not be in crowds over 10 people, carry hand sanitizer and/or sanitizing wipes and respect the distance between you and someone more susceptible to this virus. As we continue over the next few weeks/months, the number of cases will represent how well we are doing at following the orders of the CDC. Hopefully, with the help of everyone, we can take this virus down!