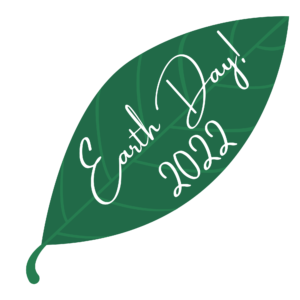 Spring is in the Air – Earth Day is Around the Corner!
By Heather Klinefelter, Outreach Specialist
It's April already, yikes!  Time to start thinking spring and Earth Day!
During the month of April Commuter Services is once again promoting Earth Month to help our community celebrate all the green things you can do to help our planet.  Commute PA is your resource for all things green transportation.  Biking, walking, transit schedules, and carpool matches can all be found in one easy to use program!  In 2019, Earth Month participants saved nearly $245,000 and took over 420,000 miles off the roads.
Did you know if you are working from home that counts as the greenest commute?  You still qualify for the rewards of Commute PA because telecommuting means you aren't leaving your home at all to drive to a workplace.  That normal 15-mile commute (30 miles in both directions) is now is down to zero.  How much are you saving?  We can tell you!
To celebrate how much our members are doing to help the planet, you can sign up and record your green commute trips!  This year, we will have three winners throughout the month!
To be eligible to win, you must do the following:
Comment on any of the three social media posts the week of Earth Day (April 20th, 21st and 22nd).
Record at least five green commutes during April in Commute PA
The randomly selected winners will receive a $100 Tango gift card.  The winners will be announced at the beginning of May.  Green commutes include working from home, carpooling, riding the bus, biking, walking, or vanpooling.
So, make sure you check out our social media pages and participate in our Earth Month promotion, we can't wait to see how you make the world a better place.
I've saved over 240 gallons of gas and $3,000 (no small feat recently), 2.4 tons of CO2 out of the air, and nearly 5,000 miles not driven.  What can you do?  Let us know on social media!