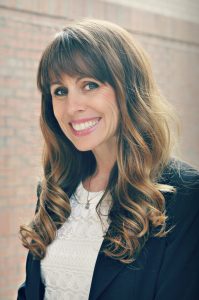 Employee Spotlight: Cher Comp
By Heather Klinefelter, Outreach Specialist
Cherilyn Comp is a long-time member of Commuter Services of PA.  She's an Employer Outreach Manager and the chattiest, bubbliest person you could ever want to meet.  Cher focuses on Franklin, Lebanon, Cumberland, and Dauphin Counties, but she works where she is needed.  Find out more about Cher in our new feature – Employee Spotlight!
How long have you been with Commuter Services?
In early October this year, I celebrated 15 years with this amazing program! Time absolutely flies when you love what you do! I'm proud of where we started and what we have attained over 15 years.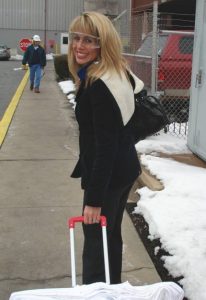 Cher, early in her career, rolling into an event in style. 
What about the mission of Commuter Services of PA speaks to you?
I have always been passionate about conserving and caring for our Earth. The fact that our mission aims to improve the regional air quality leaves me with pride and joy in representing Commuter Services! After 15 years, I'm still happily part of the team because of our program mission. It's the icing on the cake that I also have the opportunity to help others live with more intention through green transportation.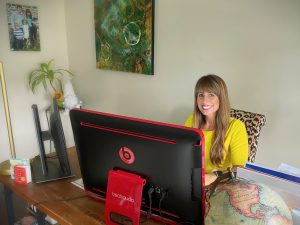 Cher in her home office.  Working from home can be challenging.
 Cher bought a new chair and some plants to make it her own special space.
Tell us a little bit about yourself and your family.
My husband and I have resided in Central PA our entire marriage. In fact, we purchased the home we still live in just a couple months after I began this adventure with Commuter Services. I've traveled to and have lived in many places. I love these roots we've chosen.
We have three amazing children that are the center of our lives! Often, we are at a baseball or field hockey game, watching a dance recital or musical, and supporting a number of other hobbies our children choose.
I always carve out time in my busy schedule for two extracurriculars of my own – working out and photography. Staying active and creative keep me centered.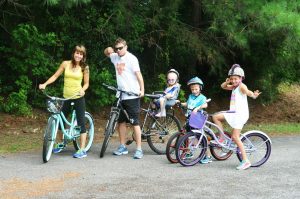 Cher, Tyler, Cerise, Easton, and Astrid enjoying a family bike ride.
 What is your great passion in life?
My greatest passion, without a doubt, is being a mother.  I take my ability to leave an imprint on three human lives VERY seriously. Being a mother is a gift, one I am thankful for each and every day of my life!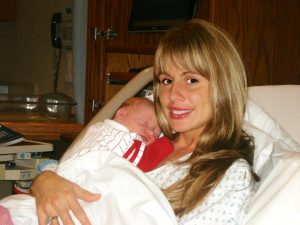 Cher with baby Easton 14 years ago.
What would be your words of wisdom to yourself when you were a teenager? 
This quote says it best: "Just be yourself. Let people see the real, flawed, quirky, weird, beautiful, magical person that you are."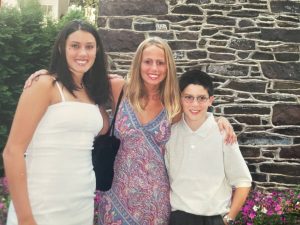 Cher (center) with her cousins as a teenager.
Where do you see yourself in 15 years? 
I'm forever holding onto the now, so it's tricky to answer this question. My hope is to have my health and to be surrounded by family. I won't be disappointed to still be part of the Commuter Services program!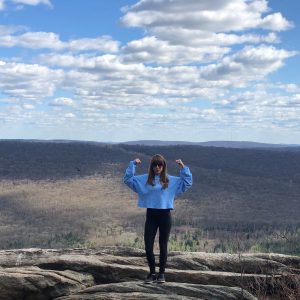 Cher conquering everything that comes her way.
To find out more about how Cher can help your business reach your green goals, check out our Website or Email her.  We look forward to working with you and learning more about what you need.
I mean, we could all use a little more happiness in our lives.  Cher is there to help you get there!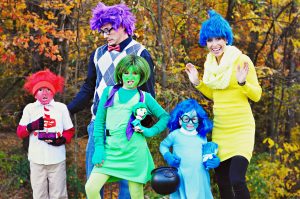 Comp Family Inside Out Halloween Costume.