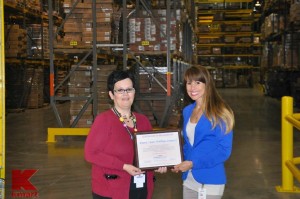 Krista Streletz de Kmart / Sears Holdings Corporation acepta una placa de Asociación de Empleador Outreach Gerente Cherilyn Comp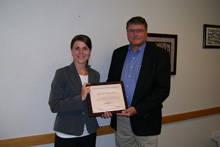 Empleador Outreach Director Laura Lutz entrega una placa a la Asociación Dennis Stichter del Supremo Corporación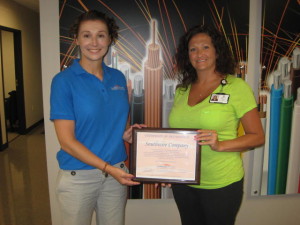 Employer Outreach Manager Kandi Fox presents a
Partnership plaque to Rachelle Bair of Southwire Company
Condado de Adams
Servicios Financieros Ahold
Ahold EE.UU. al por menor
Armstrong World Industries Inc.
Ashley Furniture Industries,en
Bayer HealthCare
Unidad Intermedia del Condado de Berks
Carlisle Regional Medical Center
CareerLink
IEC-Douglassville (Esencia cosmética)
Central Penn College,,en,PeopleShare,,en
Iglesia,,en,Dwight,,en & Dwight, Inc.
Comcast
Centro de Distribución de Defensa, Susquehanna.
Dentsply International – Prótesis
DHL Supply Chain – Ferrero (Jonestown)
DHL Supply Chain – General Mills (Palmyra)
DHL Supply Chain – Hershey (Palmyra)
DHL Supply Chain – Mondelez (Carlisle)
DHL Supply Chain – Unilever (Newville)
EDSI (Adams, Cumberland y Franklin)
EDSI (Delfín)
Programa EDSI-Gane (Lancaster)
EDSI (Líbano)
Effex Management Solutions

Eldorado Piedra
Engle Prensa y editorial Co., Inc.
Eurofins laboratorios de Lancaster,en
Exel / DHL,en
Los agricultores Pride, Inc.
FedEx Ground
Foot Locker Servicios Corporativos, Inc.
Four Seasons Produce,,en,Lancaster y York,,en, Inc.
Gobierno del Condado de Franklin
Genco - Centro de distribución de destino,en
GEO Servicios de reentrada (Condado de Dauphin)
Geodis,en (Ubicaciones de Carlisle y Chambersburg,,en,Morgan Corp Denver,,en,Morgan Corp Ephrata,,en,Corp supremo,,en)
Giant Food Stores, LLC, Distribución y Transporte
Glaxo Smith Kline – Kenco
Goodwill Keystone Area (Harrisburg)
Goodwill Keystone Area (Lancaster)
Goodwill Keystone Area (Lectura)
GuideWell Source, compañía matriz de Novitas Solutions, Inc.
HACC, Central Pennsylvania's Community College, Lancaster Campus
HACC, Central Pennsylvania's Community College, Lebanon Campus
Sistema de Salud Espíritu Santo
Kalas Manufacturing, Inc.
Kmart / Sears Holdings Corporation
Knouse Foods Cooperative, Inc.
Lancaster General Hospital
Distrito Escolar del Municipio de Manheim
Mano de obra (Hanover, Lancaster and York)
Masonic Village
Mattel,en
Menno Retirement Communities New Haven
Mesías Lifeways
Nissin Foods (EE.UU.) Empresa, Inc.
North East consolidado Center Cuenta del Paciente
Novitas Solutions, Inc.
PA CareerLink of Lancaster County
Pennsylvania State Employees Credit Union
Penn State Hershey Medical Center
Pepsi Beverages
Perry Consejo de Alfabetización del Condado
Centro de atención PinnacleHealth Lebanon Valley avanzada,en
Sistema de Retiro de Empleados Públicos de la escuela
Quadrant Engineering Plastic Products
Quality Custom Cabinetry, Inc.
Área de lectura Community College,en
Roechling Medical Lancaster,en
Ross Stores, Inc. - East Coast Distribution Center
Rowman & Littlefield Publishing Group
Sapa Extrusion North America
Schenker Logistics, a Division of Schenker, Inc.
Universidad Shippensburg
Las Empresas de AMES – Facilidad de Camp Hill
El Grupo GEO – Centro de Servicio de Reingreso Lancaster
El Grupo GEO (Condado de York)
UGI Utilidades
United Concordia Companies, Inc.
U.S. Escuela Superior de Guerra del Ejército en el cuartel Carlisle
Camiones Volvo Group
YTI Career Institute – Lancaster