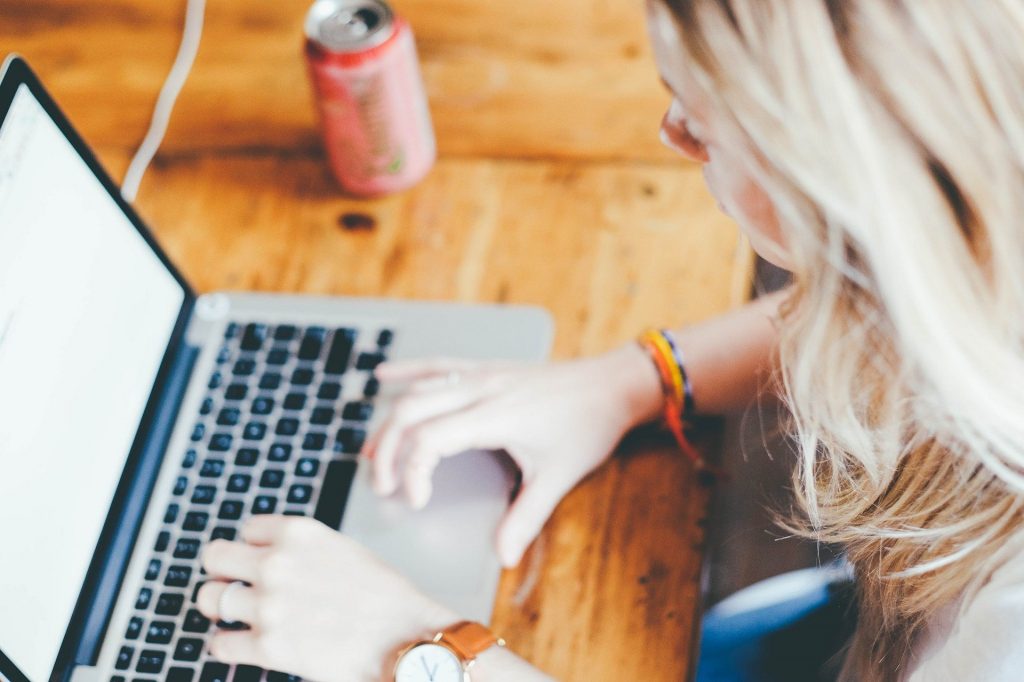 Get Ready for Your Virtual Commute – Heather Klinefelter, Outreach Specialist
This last year has been quite a ride!  As we creep up on nearly a year of the COVID-19 pandemic, there's been a roller coaster of emotions.  Many people were lucky enough go to working and schooling virtually during these unprecedented times.  However, as time grinds on, many of those same people are experiencing telework burnout. 
According to a recent Yahoo story, "Coronavirus has turned homeworking into the "new normal," but boundaries between our personal and professional lives are beginning to erode. According to a survey of 2,000 people by LinkedIn and the Mental Health Foundation earlier this year, working from home means the average Brit is putting in an extra 28 hours of overtime a month. For young workers aged 16-24, this figure increases to 35.1 hours a month."
It can be hard to switch off when working at home.  Not just by shutting down your laptop at the end of the day, but also by resisting the urge to empty the dishwasher.  So how can a virtual commute help you?
On a normal workday, you may be spending time in the car or on the bus mentally preparing yourself for the day in the morning and decompressing from work on the way home in the evening.  This allows you the headspace to separate your home and work life.  But what happens when you're commuting from your bed to your kitchen table?
Microsoft has come up with a novel solution – the virtual commute:
Pandemic-related burnout and difficulty separating work and personal life has become a surprisingly common concern among Microsoft's corporate customers, according to Chief Marketing Officer Chris Capossela. "The thing we didn't predict that we've learned is now at the top of customers' mind is really the well-being of their employees," he said.
Companies initially worried about employees having the right technology to work from home. "Now it's getting to be much more about 'hey how do I know if an employee is burned out, how do I know how they are doing — if they are working too hard?' All of the things around the emotional well-being or the mental health of employees has risen to the top faster in a way that we didn't really predict," he added.
This new concept encourages workers to set aside their special commute time in the morning and evening to mentally take care of themselves.  Many people will be hesitant to say it, but telecommuting burnout is real.  Not just for workers, but also for many students.  If you are working from home and supervising virtual school, you are probably doubly exhausted. 
Yahoo goes on in their article, "Sending the odd email after hours is sometimes necessary, but frequently putting in extra hours can leave us at risk of stress, anxiety and burnout. Each person experiences burnout differently, but signs of this state of chronic stress can include exhaustion, racing thoughts, anxiety and feeling detached from work."
The virtual commute aims to help people through the day.  GovTech explains, "The idea is to help give workers a solid separation between work and home, a time before and after work each day where they can reflect and set goals without work or home getting in the way. This does admittedly sound more calming than an actual commute would be, sort of like a miniature meditation session."
There are tons of meditation apps available to help calm your mind.  Microsoft Teams is encouraging people to make to do lists and will feature the ability to check them off as complete or carry them over to the next day – sort of a mental cleansing.  Other suggestions would be to take a short 15-minute walk or do some desk yoga.  All of these things can help keep your mind ready to face the day. 
As always, don't forget that telecommuting is the greenest commute and you can record your virtual commutes in Commute PA for rewards.  If you or your company needs help developing or reviewing a telework policy, Commuter Services is here to help.  Email us today to find out more!