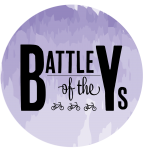 Want to win prizes and help your YMCA win the battle?
Follow these steps.
1. Let us know that you are participating
• Fill out the form at the bottom of the page and click "send."
• You will receive an email from stacy.newcomer@pacommuterservices.org confirming that your information was received.
2. Track your bicycle trips to your YMCA
• Do you have a Commute PA profile? If not, ne vous inquiétez pas, we will create one for you after you fill in the information at the bottom of the page.
• During the week that your YMCA has chosen to compete, ride your bike to the YMCA and track your trips in Commute PA.
• Mode: Vélo
• Destination: (Type the name of your YMCA)
3. Get FREE stuff
• Commuter Services of Pennsylvania will provide a free gift to each participant. You will receive an email telling you when and where to pick it up.
• Each YMCA will have a raffle for additional prizes.
• The YMCA with the most miles tracked during their chosen week will receive the TRAVEL TROPHY!
Please submit your information below: